6 offers
for your holiday in Nantes
Beach Hostel
roadsurfer4.5(39 Reviews)4 km from Nantes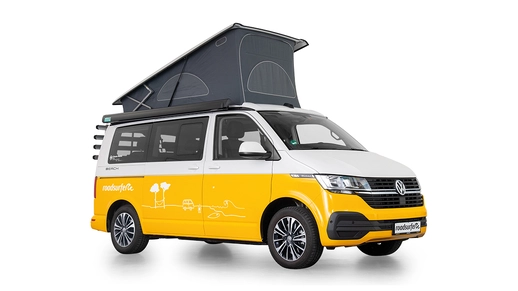 +10
4 adults/1 children
Automatic
Diesel
Kitchen
Unlimited kilometres
2 beds
AC
Pets allowed
€999.00
 / 
€71.36

 per night
Surfer Suite
roadsurfer4.5(39 Reviews)4 km from Nantes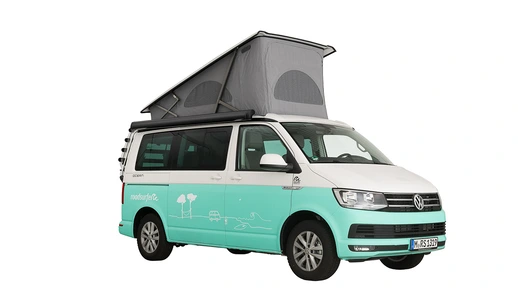 +10
4 adults
Automatic
Diesel
Kitchen
Unlimited kilometres
2 beds
AC
Pets allowed
€1,195.00
 / 
€85.36

 per night
Travel Home
roadsurfer4.5(39 Reviews)4 km from Nantes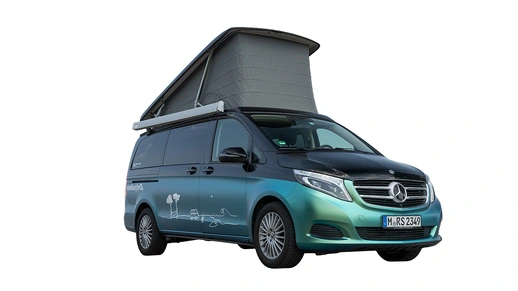 +8
4 adults
Automatic
Diesel
Kitchen
Unlimited kilometres
2 beds
AC
Pets allowed
€1,279.00
 / 
€91.36

 per night
Couple Cottage
roadsurfer4.5(39 Reviews)4 km from Nantes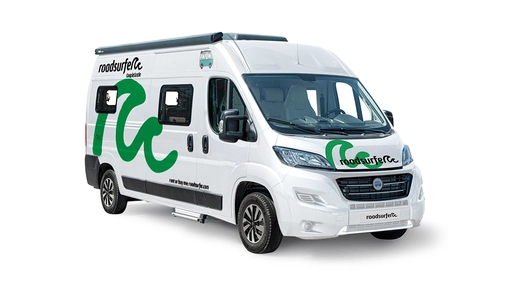 +8
2 adults
Diesel
Kitchen
Unlimited kilometres
1 beds
AC
Shower/WC
Pets allowed
€1,319.00
 / 
€94.21

 per night
Road House
roadsurfer4.5(39 Reviews)4 km from Nantes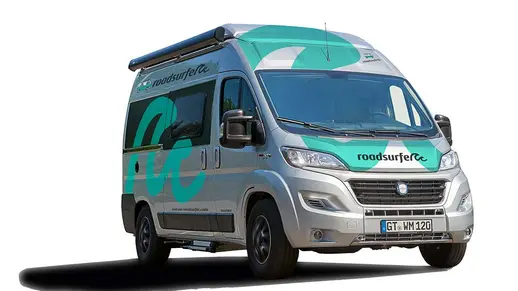 +6
4 adults
Diesel
Kitchen
Unlimited kilometres
2 beds
AC
Shower/WC
Pets allowed
€1,375.00
 / 
€98.21

 per night
Family Finca
roadsurfer4.5(39 Reviews)4 km from Nantes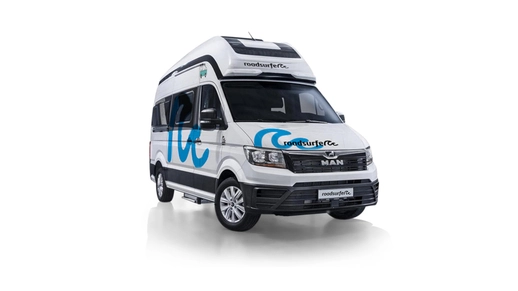 +10
2 adults/2 children
Automatic
Diesel
Kitchen
Unlimited kilometres
2 beds
AC
Shower/WC
Pets allowed
€1,375.00
 / 
€98.21

 per night
Reviews Overview
CamperDays stands for transparency! That's why we give every customer the opportunity to share their experiences with other customers after their campervan trip.
Why is it worth booking a campervan in Nantes as early as possible?
Campervan hire fans value France for its impeccable road conditions and multiple highlights that can be incorporated into a road adventure. There are many places where you can find a wide selection of reliable campervans – one of such places is the beautiful Nantes. When placing a reservation in this city, it is vital to bear in mind that the highest demand for these types of vehicles is between July and August. In order to get ahead of competition, you can try placing a reservation as early as a little over 4 months in advance. Early birds enjoy the widest range of benefits and the most diverse equipment. The average daily price for a vehicle in Nantes is 169.3 euros. If booking a campervan seems a daunting challenge, you can contact the CamperDays customer service department. Our team of experts is here to offer their helping hand. CamperDays guarantees a fair cancellation policy. You will never be surprised by any hidden charges for reservation changes. We will come up with plenty of personalised pieces of advice suited to your needs. Hiring a campervan promises full independence when it comes to planning. The average travel time in Nantes is 14 days - with an RV, it is enough to enjoy a comprehensive trip with your family or friends. Despite the fact that a campervan seems slightly expensive at first, you save a lot of money along the way. There is no need to search for inexpensive accommodation options and cheap places to eat. Your vehicle also promises plenty of additional storage space for your extra luggage – all of that free of charge.
Our partners
Pick-up locations in Nantes and nearby
We need your consent to load the Google Maps service!
We use Google Maps to embed content that may collect data about your activity. Please review the details and accept the service to see this content.
Stations near Nantes
roadsurfer
24 Chemin des Bateliers
44300 France
Do You Have Any Questions About Renting a Motorhome?
Would you like to enquire about a motorhome or do you need further information before making a booking? You can contact us without obligation either from Monday to Friday 8am - 4pm by phone or at any time via our online contact form.
Campervan offers for couples in Nantes
For a romantic trip for two exploring Nantes and other cities nearby, a smaller motorhome is just right. Discover our selection of vehicles for two people and explore together.


Campervan offers for families in Nantes
If you want to go on a family camping holiday in Nantes, we recommend a large motorhome. Alcove models are very popular with families with children, as the motorhomes are spacious and have several sleeping and seating areas.


Campervan offers for dog owners in Nantes
Whether it's a campervan or a classic motorhome, there are now several rental companies in Nantes that allow pets in their vehicles. In the CamperDays search, you can easily search for suitable offers using the "Pets allowed" filter.


Campsites in Nantes
3 Rue des Renardières
44100 Nantes


Camping de Nantes
21 Bd du Petit Port
44300 Nantes
Camping Du Chêne Nantes
1 Rte du Lac
44450 Saint-Julien-de-Concelles
FAQ - the most frequently asked questions about campervan hire in Nantes
No, a driver's licence that has been issued in the EU will be enough.

When renting a motorhome in Nantes, you need to pay for the deposit. To do that, you need a credit card belonging to the main driver.

Despite the fact that crossing borders is allowed, you should remember to always notify the rental company about your plans.

Many companies allow you to take a pet in the campervan on request. More details can be found in the rental conditions.

No, the French law strictly forbids wild camping.

Depending on the company, you are required to be between 21 and 23 years of age to rent a vehicle in Nantes.

The majority of renting companies have nothing against toddlers inside their vehicles.
More than 700 locations worldwide
Worldwide campervan rental
Compare the prices for different campervans, locations, and dates in our price comparison tool and find the most affordable option for your trip.
We will help you find the perfect campervan for your trip

Our partners are available across the globe at more than 700 locations

We guarantee clear pricing and 100% transparency