Filter
12 Offers
for your holiday in Lisbon
Surfer Suite
roadsurfer4/56 km from Lisbon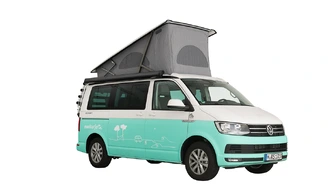 +10
4 adults
Automatic
Diesel
Kitchen
Unlimited kilometres
2 beds
AC
Pets allowed
€1,205.00
 / 
€86.07

 per night
Urban Plus
McRent4.5/523 km from Lisbon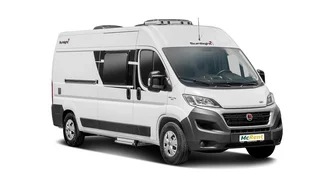 +9
2 adults
Manual
Diesel
Kitchen
Unlimited kilometres
1 beds
AC
Shower/WC
€1,383.00
 / 
€98.79

 per night
EcoLine 2 Berth
McRent3.5/523 km from Lisbon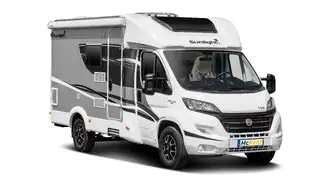 +8
2 adults
Manual
Diesel
Kitchen
Unlimited kilometres
1 beds
AC
Shower/WC
€1,449.00
 / 
€103.50

 per night
EcoLine 4 Berth
McRent3.5/523 km from Lisbon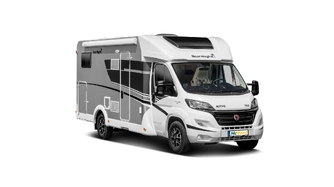 +8
4 adults
Manual
Diesel
Kitchen
Unlimited kilometres
2 beds
AC
Shower/WC
€1,542.00
 / 
€110.14

 per night
Compact Plus
McRent4.5/523 km from Lisbon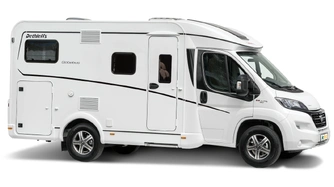 +7
2 adults
Manual
Diesel
Kitchen
Unlimited kilometres
2 beds
AC
Shower/WC
€1,596.00
 / 
€114.00

 per night
EcoLine 6 Berth
McRent3.5/523 km from Lisbon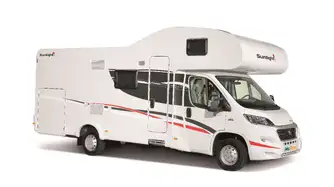 +5
4 adults/2 children
Manual
Diesel
Kitchen
Unlimited kilometres
4 beds
AC
Shower/WC
€1,622.00
 / 
€115.86

 per night
Compact Luxury
McRent4.5/523 km from Lisbon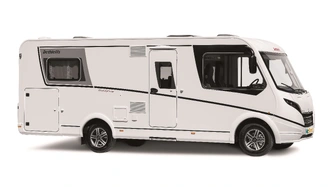 +8
4 adults
Manual
Diesel
Kitchen
Unlimited kilometres
3 beds
AC
Shower/WC
€1,701.00
 / 
€121.50

 per night
Family Standard
McRent4.5/523 km from Lisbon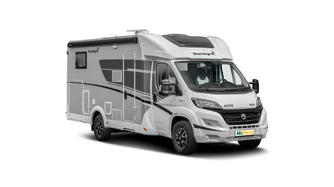 +11
4 adults
Manual
Diesel
Kitchen
Unlimited kilometres
3 beds
AC
Shower/WC
€1,701.00
 / 
€121.50

 per night
Family Plus
McRent4.5/523 km from Lisbon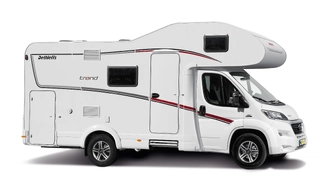 +12
4 adults/2 children
Manual
Diesel
Kitchen
Unlimited kilometres
4 beds
AC
Shower/WC
€1,781.00
 / 
€127.21

 per night
Comfort Luxury
McRent4.5/523 km from Lisbon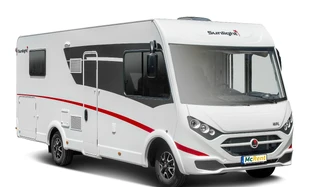 +9
4 adults
Manual
Diesel
Kitchen
Unlimited kilometres
2 beds
AC
Shower/WC
€1,805.00
 / 
€128.93

 per night
Comfort Standard
McRent4.5/523 km from Lisbon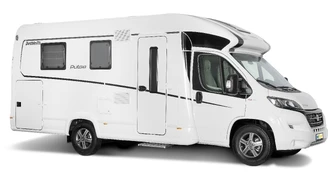 +8
2 adults
Manual
Diesel
Kitchen
Unlimited kilometres
1 beds
AC
Shower/WC
€1,861.00
 / 
€132.93

 per night
Family Luxury
McRent4.5/523 km from Lisbon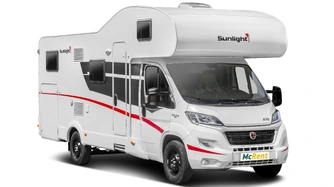 +9
4 adults/2 children
Manual
Diesel
Kitchen
Unlimited kilometres
3 beds
AC
Shower/WC
€1,861.00
 / 
€132.93

 per night
Destinations and rental stations in Portugal
A unique holiday experience
Campervan hire in Portugal
How does CamperDays work?
Whether city trips, beach vacations or trips through nature - with a campervan you rent the freedom to arrange your leisure time completely according to individual ideas! You can flexibly discover new places and countries and experience the country and its people up close. Plan your own route and linger to your heart's content in cities that you like, or in the midst of picturesque natural landscapes. If you rent a campervan, make your holiday your personal adventure and spend an unforgettable time with your loved ones!
1. Find a campervan

Simply enter your dates and location to begin your search.

2. Receive offers

Request or book the campervan you want to rent for a great price.

3. Book and go

Complete your booking and your unforgettable adventure can begin!
Rent a camper and explore Portugal
With gorgeous beaches, impressive mountain ranges and wildly romantic national parks, Portugal is one of the most popular destinations for nature lovers. The infrastructure allows for individual holidays and comfort. Those interested in culture will also be happy to travel to Portugal with a campervan. Lisbon and the wine-growing region near Porto offer numerous fascinating sights that you can discover on your own with a campervan.
Whether beach holiday, culture trip or hiking tour - if you want to stay independent, you should rent a campervan. Portugal has a well-developed transport network and numerous campsites that also accommodate campervans. You can enjoy city life in Lisbon and Portugal's "secret capital" Porto. The campervan rental stations are also the ideal starting point for campervan tours.
The north of the country is an enticing place for culinary delights. After a visit to the wine storehouses on the promenade of Porto, you can embark on a discovery tour of the famous Douro valley. Simply return with your campervan in Portugal to one of the rustic...
Take your campervan through Portugal: Discover the most beautiful routes
Porto is considered one of the most beautiful cities in Europe. In the metropolis at Douro you can rent a campervan and experience Portugal from its most magnificent side: The impressive cathedral, the bishop's palace and the 76 metre high church tower Torre do Clérigos are only some highlights of the British-inspired metropolis. Tip: In Porto you can also admire buildings with an Azulejo décor. Especially impressive tile mosaics can be found in the station hall San Bento at the church Santo Ildefonso.
Enjoy a beautiful campervan tour in Portugal from Porto via Obidos to Lisbon. The first stopover is the Coimbra on the Rio Mondego with its almost 150,000 inhabitants. The university buildings enthroned on the old town hill are part of the UNESCO World Heritage. The imposing cathedrals Sé Nova and Sé Velha are also worth a visit. On the tree-shaded footpaths of the Jardim Botanico, Portugal's largest botanical garden, you can recover from the city tour.
From Coimbra, the route leads to one of the most visited places in Portugal: Obidos. On a tour of the historic city wall, you will enjoy a panoramic view over the idyllic old town, vineyards and windmills. Before you head for the rental station in Sintra after another 120-kilometre stage, you can visit another architectural highlight: The Palacio de Pena, a former holiday residence of the royal family, is a prime example of Portuguese romanticism.
Categories of campervans in Portugal
Small campervans
2 - 4 people
Fuel consumption: 10 - 20 l / 100 km
For people who don't need much space
Pros: mobile, compact, low rental price
Luxury motorhomes
3 - 7 people
Fuel consumption: ca. 25 l / 100 km
For people who like high comfort
Pros: spacious, high comfort, exclusive equipment
Large motorhomes
3 - 7 people
Fuel consumption: ca. 25 - 35 l / 100 km
For experienced drivers
Pros: comfortable, spacious
4WD campervans
2 - 4 people
Fuel consumption: ca. 16 l / 100 km
For people who love exploring the landscape
Pros: powerful engine, all-terrain
Truck campervan
2 - 5 people
Fuel consumption: ca. 30 l / 100 km
For intermediate drivers
Pros: all-terrain, comfortable, mobile, powerful engine
Whether a short cultural trip or a longer holiday - with us you can rent the right campervan for every occasion. Portugal boasts a mild climate all year round and a good infrastructure, so that nothing stands in the way of a pleasant journey. In order to find the right campervan for Portugal, both the number of people and your personal wishes for equipment and comfort play a role. The following vehicle types are particularly popular:
Large campervans: If you are travelling with more than three people, these vehicle models are ideal - families in particular are very fond of choosing large campervans. Thanks to the alcove bed there are enough sleeping places for all travellers.

Luxury campervans: Would you like to enjoy a little luxury in a campervan in Portugal? Then this class is ideal. The campervan offers large sleeping places for four or more adults. The spacious interior also makes a longer stay comfortable.

Small campervans: If you are travelling in groups of up to 3 people in Portugal, the small campervan is the best choice. This compact model is particularly suitable for narrow roads.
If you want to rent several campervans and explore Portugal in a larger group, it is advisable to book early. During the holiday season in particular, popular models are quickly booked out. The cheapest time to travel is during the low season between mid-September and the end of May. When making a reservation, also consider useful accessories. You can also book extras such as camping furniture, navigation system or bicycle rack at a reasonable price.
More than 300 locations worldwide
Worldwide campervan rental
Experience an Alaskan winter, explore the Australian Outback or a road trip on Route 66 –
renting a campervan is the best way to travel any part of the world! Discover
the ideal starting point for your holiday at our international locations. At
CamperDays you can rent a campervan from the USA, Canada, Australia, New Zealand, and many other destinations.
Internationally, we work with many well-established providers who rent out
campervans/motorhomes: from Cruise America and Road Bear RV, who are well-known
U.S. rental companies, to Jucy, whose core business is Australia and New
Zealand, and Apollo, which is a global company with lots of locations in Europe,
Australia and New Zealand.
Discover gorgeous cities, sunny Mediterranean beaches, deep green forests, and endless mountain ranges across Europe. With an RV, you are the master of your own destiny. Whether you want to visit multiple countries or linger around in one area for a longer period,
having a motorhome at your disposal gives you plenty of choices.
Compare the prices for different campervans, locations, and dates in our price comparison tool and find the most affordable option for your trip.
You don't have to go far to have an amazing motorhome holiday. The UK, with its diverse regions, is an ideal destination to travel to with a campervan.
Explore the gorgeous Scottish Highlands and the numerous castles spread across the UK. Get into nature on a multi-day hike in the national parks. Admire the history and architecture in the age-old cities. Or simply combine all of the above on a camper trip of a lifetime!
Expert advice

We will help you find the perfect campervan for your trip

Wide selection

Our partners are available across the globe at more than 300 locations

No hidden costs

We guarantee clear pricing and 100% transparency