12 offers
for your holiday in Lisbon
Surfer Suite
roadsurfer4.5(39 Reviews)7 km from Lisbon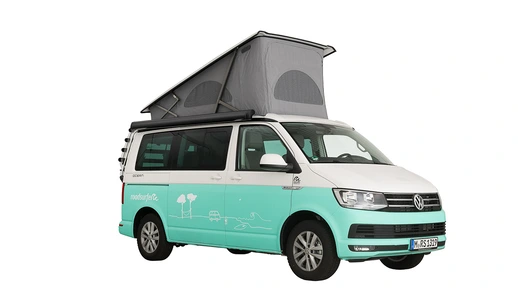 +10
4 adults
Automatic
Diesel
Kitchen
Unlimited kilometres
2 beds
AC
Pets allowed
€1,055.00
 / 
€75.36

 per night
Urban Plus
McRent4.5(33 Reviews)24 km from Lisbon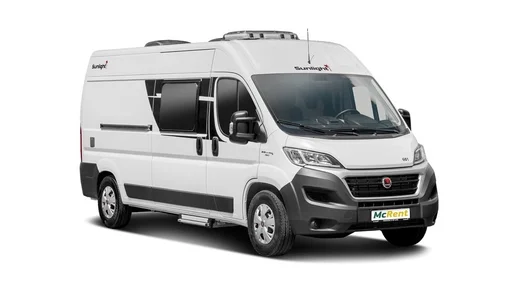 +8
2 adults
Manual
Diesel
Kitchen
Unlimited kilometres
1 beds
AC
Shower/WC
€1,435.00
 / 
€102.50

 per night
EcoLine 4 Berth
McRent4.5(33 Reviews)24 km from Lisbon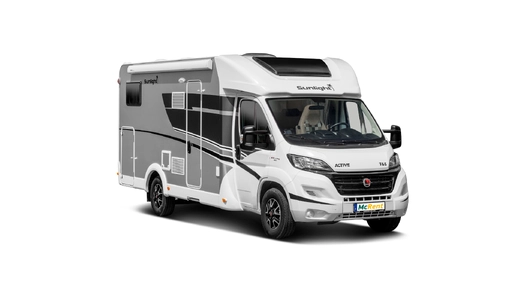 +7
4 adults
Manual
Diesel
Kitchen
Unlimited kilometres
2 beds
AC
Shower/WC
€1,529.00
 / 
€109.21

 per night
Compact Plus
McRent4.5(33 Reviews)24 km from Lisbon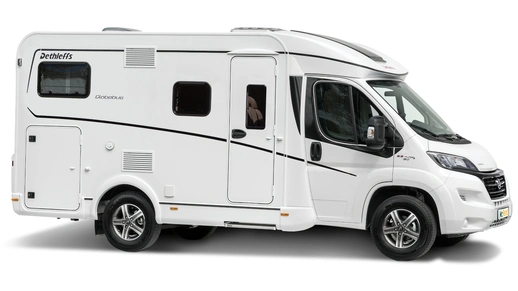 +6
2 adults
Manual
Diesel
Kitchen
Unlimited kilometres
2 beds
AC
Shower/WC
€1,575.00
 / 
€112.50

 per night
EcoLine 6 Berth
McRent4.5(33 Reviews)24 km from Lisbon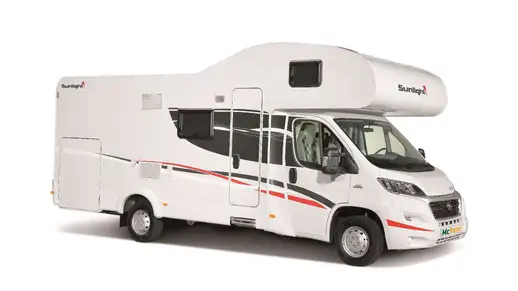 +4
4 adults/2 children
Manual
Diesel
Kitchen
Unlimited kilometres
4 beds
AC
Shower/WC
€1,601.00
 / 
€114.36

 per night
Comfort Standard
McRent4.5(33 Reviews)24 km from Lisbon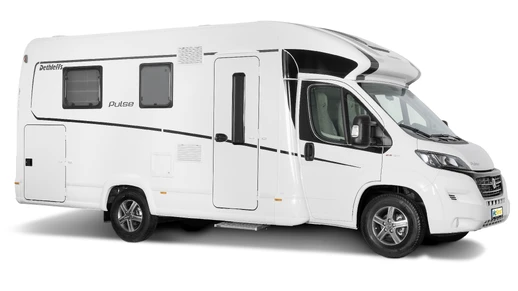 +7
2 adults
Manual
Diesel
Kitchen
Unlimited kilometres
1 beds
AC
Shower/WC
€1,683.00
 / 
€120.21

 per night
Family Standard
McRent4.5(33 Reviews)24 km from Lisbon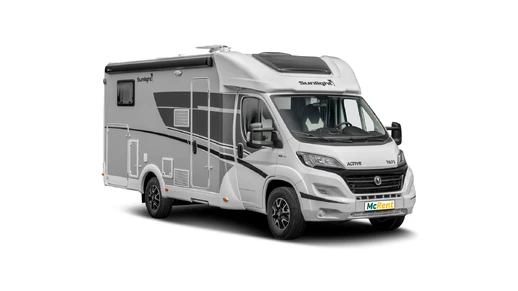 +10
4 adults
Manual
Diesel
Kitchen
Unlimited kilometres
3 beds
AC
Shower/WC
€1,683.00
 / 
€120.21

 per night
Compact Luxury
McRent4.5(33 Reviews)24 km from Lisbon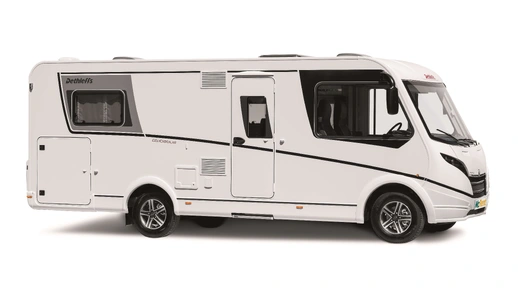 +7
4 adults
Manual
Diesel
Kitchen
Unlimited kilometres
3 beds
AC
Shower/WC
€1,683.00
 / 
€120.21

 per night
Family Plus
McRent4.5(33 Reviews)24 km from Lisbon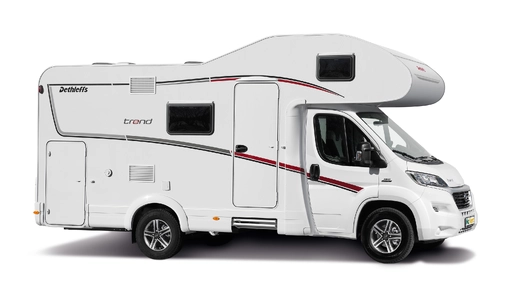 +11
3 adults/2 children
Manual
Diesel
Kitchen
Unlimited kilometres
4 beds
AC
Shower/WC
€1,764.00
 / 
€126.00

 per night
Family Luxury
McRent4.5(33 Reviews)24 km from Lisbon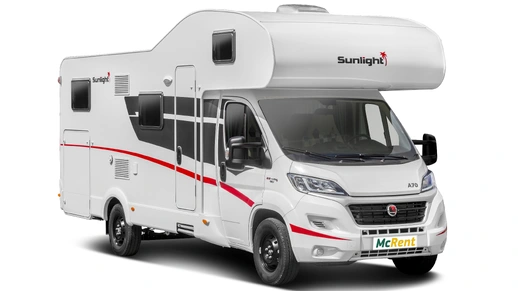 +8
3 adults/2 children
Manual
Diesel
Kitchen
Unlimited kilometres
3 beds
AC
Shower/WC
€1,846.00
 / 
€131.86

 per night
Comfort Luxury
McRent4.5(33 Reviews)24 km from Lisbon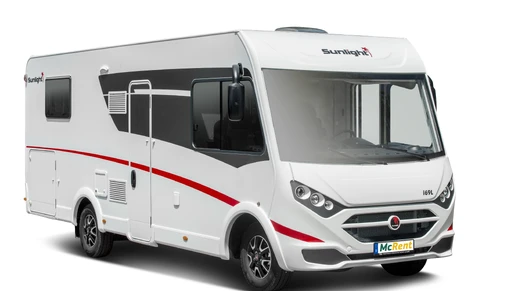 +8
4 adults
Manual
Diesel
Kitchen
Unlimited kilometres
2 beds
AC
Shower/WC
€1,870.00
 / 
€133.57

 per night
Family Classic
rent easy5(1 Reviews)26 km from Lisbon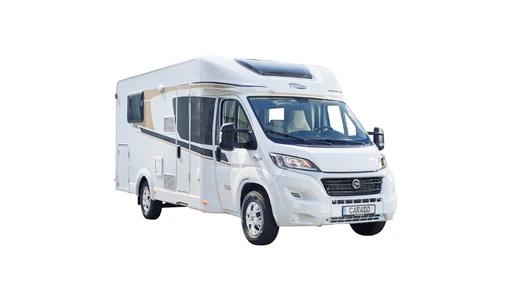 +8
4 adults
Manual
Diesel
Kitchen
250 kilometres per night incl.
3 beds
AC
Shower/WC
€1,971.00
 / 
€140.79

 per night
Reviews Overview
CamperDays stands for transparency! That's why we give every customer the opportunity to share their experiences with other customers after their campervan trip.
Rent a camper and explore Portugal
With gorgeous beaches, impressive mountain ranges and wildly romantic national parks, Portugal is one of the most popular destinations for nature lovers. The infrastructure allows for individual holidays and comfort. Those interested in culture will also be happy to travel to Portugal with a campervan. Lisbon and the wine-growing region near Porto offer numerous fascinating sights that you can discover on your own with a campervan.
Whether beach holiday, culture trip or hiking tour - if you want to stay independent, you should rent a campervan. Portugal has a well-developed transport network and numerous campsites that also accommodate campervans. You can enjoy city life in Lisbon and Portugal's "secret capital" Porto. The campervan rental stations are also the ideal starting point for campervan tours.
The north of the country is an enticing place for culinary delights. After a visit to the wine storehouses on the promenade of Porto, you can embark on a discovery tour of the famous Douro valley. Simply return with your campervan in Portugal to one of the rustic...
Do You Have Any Questions About Renting a Motorhome?
Would you like to enquire about a motorhome or do you need further information before making a booking? You can contact us without obligation either from Monday to Friday 8am - 4pm by phone or at any time via our online contact form.
Campervan offers for couples in Portugal
For a romantic trip for two exploring Portugal and other cities nearby, a smaller motorhome is just right. Discover our selection of vehicles for two people and explore together.


Campervan offers for families in Portugal
If you want to go on a family camping holiday in Portugal, we recommend a large motorhome. Alcove models are very popular with families with children, as the motorhomes are spacious and have several sleeping and seating areas.


Campervan offers for dog owners in Portugal
Whether it's a campervan or a classic motorhome, there are now several rental companies in Portugal that allow pets in their vehicles. In the CamperDays search, you can easily search for suitable offers using the "Pets allowed" filter.


Campsites in Portugal
Área Autocaravanas Braço da Prata
1 Rua Fábrica de Material de Guerra
1950-128 Lisboa

Faro Campervan Park
R. Aquilino Ribeiro 7
8005-177 Faro

CampingCar Figueira
Rua 25 de Abril
8500-132 Portimão

Camper Parking Gafanha de Encarnação
8 Rua do Pescador
3830 Costa Nova Do Prado

Take your campervan through Portugal: Discover the most beautiful routes
Porto is considered one of the most beautiful cities in Europe. In the metropolis at Douro you can rent a campervan and experience Portugal from its most magnificent side: The impressive cathedral, the bishop's palace and the 76 metre high church tower Torre do Clérigos are only some highlights of the British-inspired metropolis. Tip: In Porto you can also admire buildings with an Azulejo décor. Especially impressive tile mosaics can be found in the station hall San Bento at the church Santo Ildefonso.
Enjoy a beautiful campervan tour in Portugal from Porto via Obidos to Lisbon. The first stopover is the Coimbra on the Rio Mondego with its almost 150,000 inhabitants. The university buildings enthroned on the old town hill are part of the UNESCO World Heritage. The imposing cathedrals Sé Nova and Sé Velha are also worth a visit. On the tree-shaded footpaths of the Jardim Botanico, Portugal's largest botanical garden, you can recover from the city tour.
From Coimbra, the route leads to one of the most visited places in Portugal: Obidos. On a tour of the historic city wall, you will enjoy a panoramic view over the idyllic old town, vineyards and windmills. Before you head for the rental station in Sintra after another 120-kilometre stage, you can visit another architectural highlight: The Palacio de Pena, a former holiday residence of the royal family, is a prime example of Portuguese romanticism.
More than 700 locations worldwide
Worldwide campervan rental
Compare the prices for different campervans, locations, and dates in our price comparison tool and find the most affordable option for your trip.
We will help you find the perfect campervan for your trip

Our partners are available across the globe at more than 700 locations

We guarantee clear pricing and 100% transparency