13 offers
for your holiday in Glasgow
Volkswagen Caddy
Spaceships4.2(11 Reviews)51 km from Glasgow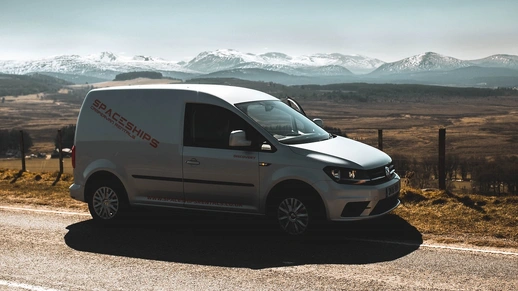 +7
2 adults
Manual
Diesel
Kitchen
Unlimited miles
1 beds
AC
€1,009.00
 / 
€72.07

 per night
Voyager Campervan
Spaceships4.2(11 Reviews)51 km from Glasgow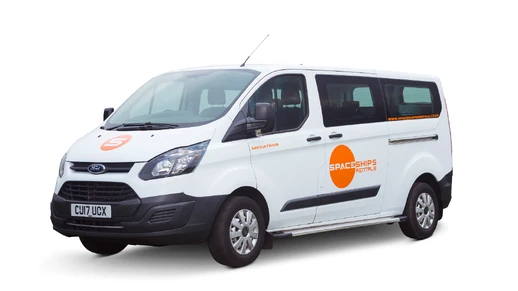 +7
4 adults
Manual
Diesel
Kitchen
Unlimited miles
2 beds
AC
Pets allowed
€1,219.00
 / 
€87.07

 per night
Surfer Suite
roadsurfer4.5(39 Reviews)54 km from Glasgow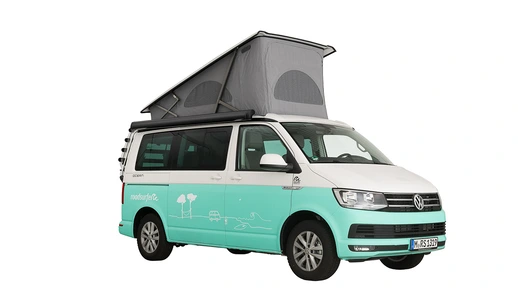 +10
4 adults
Automatic
Diesel
Kitchen
Unlimited kilometres
2 beds
AC
Pets allowed
€1,515.00
 / 
€108.21

 per night
Couple Cottage
roadsurfer4.5(39 Reviews)54 km from Glasgow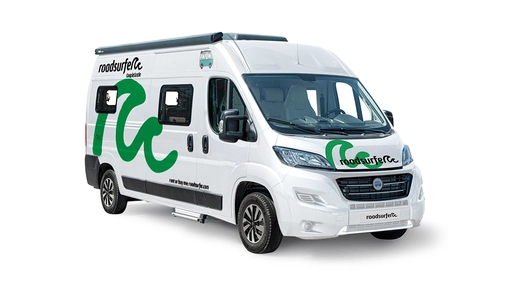 +8
2 adults
Diesel
Kitchen
Unlimited kilometres
1 beds
AC
Shower/WC
Pets allowed
€1,679.00
 / 
€119.93

 per night
Urban Plus
McRent4.5(33 Reviews)31 km from Glasgow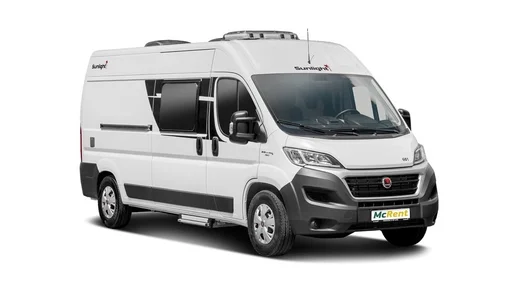 +8
2 adults
Manual
Diesel
Kitchen
Unlimited kilometres
1 beds
AC
Shower/WC
€1,806.00
 / 
€129.00

 per night
Compact Plus
McRent4.5(33 Reviews)31 km from Glasgow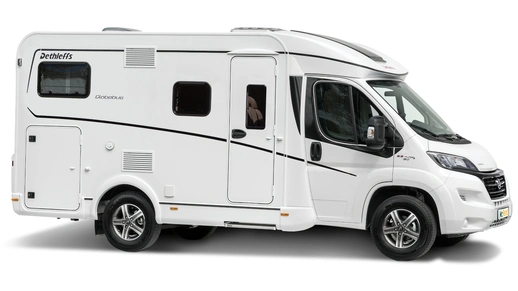 +6
2 adults
Manual
Diesel
Kitchen
Unlimited kilometres
2 beds
AC
Shower/WC
€1,886.00
 / 
€134.71

 per night
Urban Luxury
McRent4.5(33 Reviews)31 km from Glasgow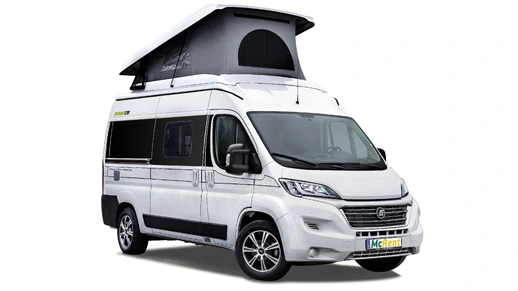 +7
2 adults/2 children
Manual
Diesel
Kitchen
Unlimited kilometres
2 beds
AC
Shower/WC
€1,886.00
 / 
€134.71

 per night
Family Standard
McRent4.5(33 Reviews)31 km from Glasgow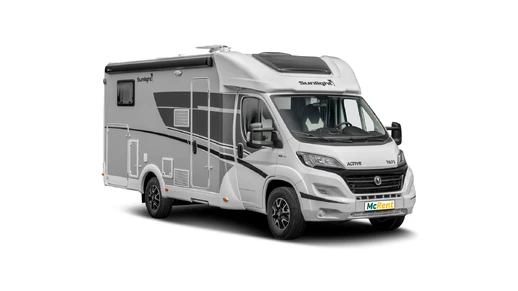 +10
4 adults
Manual
Diesel
Kitchen
Unlimited kilometres
3 beds
AC
Shower/WC
€1,965.00
 / 
€140.36

 per night
Family Plus
McRent4.5(33 Reviews)31 km from Glasgow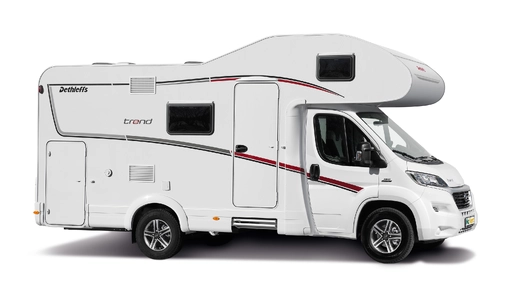 +11
3 adults/2 children
Manual
Diesel
Kitchen
Unlimited kilometres
4 beds
AC
Shower/WC
€2,044.00
 / 
€146.00

 per night
Family Motorhome
Spaceships4.2(11 Reviews)51 km from Glasgow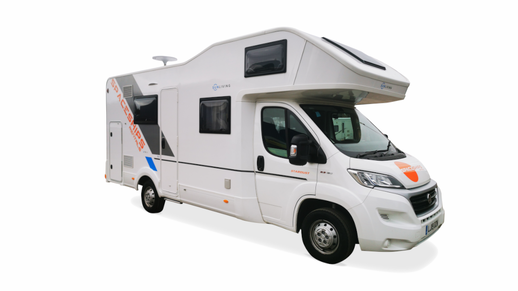 +14
3 adults/4 children
Automatic
Diesel
Kitchen
Unlimited miles
4 beds
AC
Shower/WC
Pets allowed
€2,118.00
 / 
€151.29

 per night
Family Luxury
McRent4.5(33 Reviews)31 km from Glasgow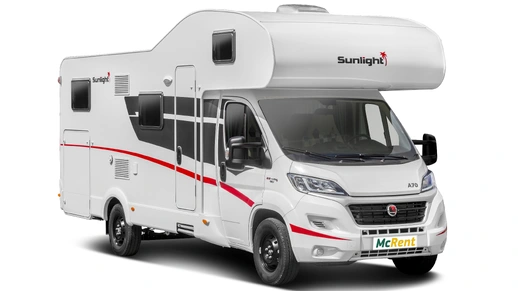 +8
3 adults/2 children
Manual
Diesel
Kitchen
Unlimited kilometres
3 beds
AC
Shower/WC
€2,123.00
 / 
€151.64

 per night
Comfort Plus
McRent4.5(33 Reviews)31 km from Glasgow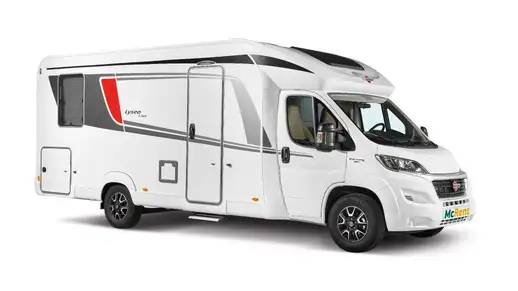 +9
4 adults
Manual
Diesel
Kitchen
Unlimited kilometres
3 beds
AC
Shower/WC
€2,123.00
 / 
€151.64

 per night
Luxury Motorhome
Spaceships4.2(11 Reviews)51 km from Glasgow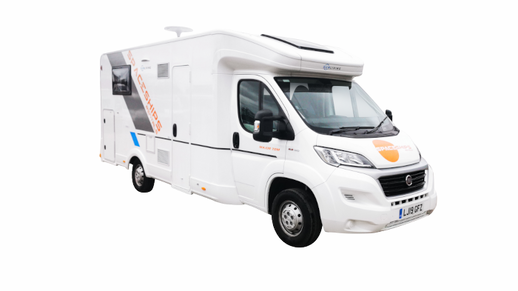 +11
4 adults/1 children
Automatic
Diesel
Kitchen
Unlimited miles
2 beds
AC
Shower/WC
Pets allowed
€2,174.00
 / 
€155.29

 per night
Reviews Overview
CamperDays stands for transparency! That's why we give every customer the opportunity to share their experiences with other customers after their campervan trip.
The nearest rental stations around Glasgow
Further offers in United Kingdom: The most popular rental locations
Why is it worth booking a campervan in Glasgow early?
A campervan will surely provide you with plenty of freedom in terms of choosing the highlights that you would like to see on your holidays. Apart from spending more quality time with the circle of your closest friends, you can discover Scotland on your own terms. There are no timetables or schedules that limit you. What is more, you do not have to worry about accommodation, places to eat, or a reliable rental car. You can also use the campervan to store your extra luggage – totally free of charge. Glasgow is one of the cities where the campervan market is very wide and diverse. Taking into consideration that the high season for RV rental is between May and July, it is best to try renting a campervan a little over 4 months in advance. Becoming an early bird is a guarantee of access to the most interesting deals and most affordable prices. The average campervan hire in Glasgow costs 124.79 euros per day. On average, the travellers rent for 70 days. If you are still haunted by doubts, there is nothing simpler than contacting the CamperDays customer service department. We will quickly answers all your questions and also provide you with a few interesting tips that might come in handy while exploring Glasgow. If you do not know the exact travel dates, do not worry – with CamperDays, you enjoy a cancellation policy that is very transparent. You can also benefit from no additional costs for reservation changes.
Go on a city break and discover Glasgow by renting a campervan
Crowned in 2022 as the friendliest city in the world Glasgow guarantees you a warm, cheery welcome. Famed for both its Victorian and art nouveau architecture and its rich cultural heritage, Glasgow has a thriving music scene including the Scottish Opera or why not consider the Scottish Ballet or National Theatre. Glasgow also houses a wide range of visitor attractions such as the People's Palace, Glengoyne Distillery and many acclaimed museums. If you are looking to take in a little shopping Glasgow has it all from the bustling high street brands to the unique independent stores or the ever popular weekend markets. Relaxing with an afternoon tea is another Glasgow favourite with many places such as Mackintosh at the Willow offering sumptuous treats in historic settings.
Glasgow is ideal for campervan holidays. The city is crammed with attractions, places of interest and relaxing past times but the surrounding area is also peppered with historic gems and areas of natural beauty. Stirling Castle only 30 minutes away. Alternatively, you can be sitting on the bonnie banks of Loch Lomond or walking round The Trossachs National Park in just over an hour.
Our partners
Pick-up locations in Glasgow and nearby
We need your consent to load the Google Maps service!
We use Google Maps to embed content that may collect data about your activity. Please review the details and accept the service to see this content.
Stations near Glasgow
McRent
1 Mossburn Avenue
ML7 5PX United Kingdom
Spaceships
13 Tartraven Place
EH52 5LT United Kingdom
roadsurfer
R6 Industrial Estate
EH28 8LH United Kingdom
Do You Have Any Questions About Renting a Motorhome?
Would you like to enquire about a motorhome or do you need further information before making a booking? You can contact us without obligation either from Monday to Friday 8am - 4pm by phone or at any time via our online contact form.
Our top tips on renting a campervan for a city break in Glasgow
The busiest period for renting a campervan is from May until September so booking in advance is recommended.
Campervan offers for couples in Glasgow
For a romantic trip for two exploring Glasgow and other cities nearby, a smaller motorhome is just right. Discover our selection of vehicles for two people and explore together.


Campervan offers for families in Glasgow
If you want to go on a family camping holiday in Glasgow, we recommend a large motorhome. Alcove models are very popular with families with children, as the motorhomes are spacious and have several sleeping and seating areas.


Campervan offers for dog owners in Glasgow
Whether it's a campervan or a classic motorhome, there are now several rental companies in Glasgow that allow pets in their vehicles. In the CamperDays search, you can easily search for suitable offers using the "Pets allowed" filter.


Some of Glasgow's best sights
Glasgow is a beautiful city located on the river Clyde and we have put together some of the best sights to visit:
Kelvingrove Art Gallery and Museum
Kelvingrove is Glasgow's largest museum. It also houses one of the largest art collections in Europe.

It has 22 galleries displaying a range of permanent and temporary exhibitions.

One of the most famous paintings on display is the masterpiece The Christ of St John of the Cross by Salvador Dalí.
Glasgow Cathedral
The 12th century cathedral is the city's most significant historic building. It is also known as St. Mungo Cathedral or the High Kirk of Glasgow.

The crypt is one of the grandest rooms to visit, it also houses the tomb of St. Mungo, the founder of the bishopric.

Next to the cathedral is the St. Mungo Museum of Religious Life and Art which focuses on religions from around the world and includes exhibits on Egyptian mummies and a Zen Buddhist Garden in the courtyard.
George Square and the Merchant District
George Square is in the heart of Glasgow's historic, Victorian, city centre. The square houses many statues of famous people associated with the city, such as Robbie Burns and Queen Victoria.

The 'Merchants House' is the headquarters of Britain's oldest Chamber of Commerce, founded in 1605, and it can be found on the east side of the square.

The south side of George Square has a group of mid-19th century warehouses, which form part of the city's trendy Merchant City. Here you will find lots of great restaurants, cafés and designer boutiques.
Glengoyne Distillery Guided Tour and Whisky Tasting
Follow the journey of whisky making. Learn how whisky deepens in colour as the whisky ages and what difference the different woods used can make. At the end of the tour you will be invited to a tasting session with 3 different Glengoyne Whiskies on offer and as an added treat each whisky is paired with an award winning chocolate taken from the Iain Burnett Highland Chocolatier range.
Events and festivals in Glasgow
Celtic Connections (January/February): this festival focuses entirely on Celtic music and culture, with around 2,000 artists from all over the world performing.
Summer Nights at the Bandstand (July 27th until 13th August): Summer Nights is a series of concerts, which take place at the Bandstand in Kelvingrove Park. The festival offers lots of areas to sit and relax alongside a range of different food stalls.
World Pipe Band Championships (12th – 13th August): make your way down to Glasgow Green for a truly Scottish experience where around 200 pipe bands from around the world meet up to compete in the World Pipe Band Championships. A truly exciting event which takes place over 2 days.
Questions and Answers
The most frequently asked questions about a camper holiday in Glasgow
Campervan parking spaces are limited in Glasgow city centre and the hourly rates for parking starts from around £2.20 but the city does offer various Park and Ride services, which can quickly get you into and around the city centre.

There are numerous campsites near Glasgow to suit every budget. Prices can vary depending on the location and the campsite facilities; however, it will usually cost around £10.00 to £30.00 per night.

Thanks to the Land Reform (Scotland) Act 2003 wild camping in Scotland is permitted. It is an exciting experience for many, but there are things to keep in mind such as do not camp near historic buildings or people's homes without permission. Do not camp in enclosed fields and always take your litter with you. Looking at the Scottish Outdoor Access Code before going wild camping in Scotland is highly recommended. The code provides both helpful information and advice.

We would recommend staying in Glasgow for around 2 – 3 days. This will give you enough time to explore the city, the museums and to try out some of the Scottish delicacies. Renting a campervan also gives you the flexibility of exploring the surrounding areas, for example, visiting Loch Lomond and The Trossachs National Park.

In comparison to other UK cities Glasgow does not have tourist passes but entry to the major museums and galleries is free of charge, which makes Glasgow a great choice especially if you are on a tight budget. Glasgow also offers a hop-on hop-off bus service, which will take you round all the main sights, with ticket prices starting from £16.00.
More than 700 locations worldwide
Worldwide campervan rental
Compare the prices for different campervans, locations, and dates in our price comparison tool and find the most affordable option for your trip.
We will help you find the perfect campervan for your trip

Our partners are available across the globe at more than 700 locations

We guarantee clear pricing and 100% transparency