2 offers
for your holiday in Birmingham
TC Small
Touring Cars4.3(9 Reviews)113 km from Birmingham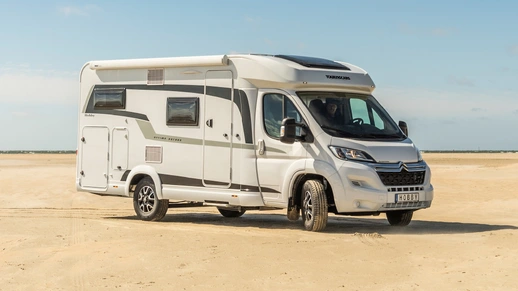 +6
2 adults
Manual
Diesel
Kitchen
Unlimited miles
1 beds
AC
Shower/WC
Pets allowed
€2,593.00
 / 
€185.21

 per night
TC Family 5 Berth
Touring Cars4.3(9 Reviews)113 km from Birmingham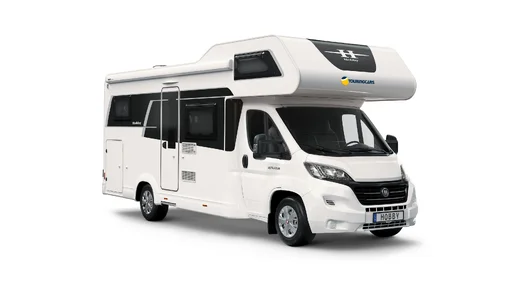 +5
5 adults
Manual
Diesel
Kitchen
Unlimited miles
4 beds
AC
Shower/WC
Pets allowed
€2,840.00
 / 
€202.86

 per night
Reviews Overview
CamperDays stands for transparency! That's why we give every customer the opportunity to share their experiences with other customers after their campervan trip.
Further offers in United Kingdom: The most popular rental locations
Why is it worth booking a campervan in Birmingham early?
England is an ideal country for campervan holidays. It offers a wide selection of wonderful highlights that will cater to the needs of a variety of holidaymakers. Among the many popular places for campervan hire in England you will find Birmingham. The period that is characterised by the highest demand in terms of campervan hire in this city is between June and July. The simplest way to get ahead of potential competitors is to book early – as early as 4 months in advance. Becoming an early bird guarantees access to the widest fleet and vehicles at the most affordable prices. The average price of campervan hire in Birmingham is 125.39 euros per day, and the average travel time is 12 days.
If you are still unsure about the exact dates of your holiday trip, there is nothing to worry about. Our cancellation policy is fair and transparent. You will be guaranteed plenty of flexibility as there are no hidden costs for reservation changes. The CamperDays customer service department will gladly resolve all your doubts as well!
With an RV, the sky is the limit. You can create your own creative itinerary with all the highlights that you like. What is more, you do not have to search for affordable airline tickets or follow any timetables. A campervan is everything that you need for practical, convenient, and independent holidays. Enjoy the most beautiful vistas behind your window!
Our partners
Pick-up locations in Birmingham and nearby
We need your consent to load the Google Maps service!
We use Google Maps to embed content that may collect data about your activity. Please review the details and accept the service to see this content.
Stations near Birmingham
Touring Cars
Rossmore Road East
CH65 3DD United Kingdom
Do You Have Any Questions About Renting a Motorhome?
Would you like to enquire about a motorhome or do you need further information before making a booking? You can contact us without obligation either from Monday to Friday 8am - 4pm by phone or at any time via our online contact form.
FAQ - the most frequently asked questions about campervan hire in Birmingham
Yes, the main driver has to own a credit card as it will be required to pay for the deposit.

Most campervan hire companies in Birmingham have nothing against pets in their vehicles.

You can cross borders without notifying the authorities. Remember to always inform the rental company about your plans.

Wild camping in England is illegal.

Usually, rental companies required you to be 25 to rent a campervan in Birmingham. Check the rental conditions for more details.

Most campervan hire companies in Birmingham allow toddlers in their vehicles.
More than 700 locations worldwide
Worldwide campervan rental
Compare the prices for different campervans, locations, and dates in our price comparison tool and find the most affordable option for your trip.
We will help you find the perfect campervan for your trip

Our partners are available across the globe at more than 700 locations

We guarantee clear pricing and 100% transparency