11 offers
for your holiday in London
Volkswagen Caddy
Spaceships4.2(11 Reviews)11 km from London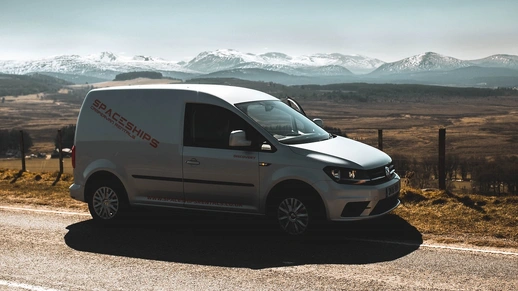 +7
2 adults
Manual
Diesel
Kitchen
Unlimited miles
1 beds
AC
€974.00
 / 
€69.57

 per night
Voyager Campervan
Spaceships4.2(11 Reviews)11 km from London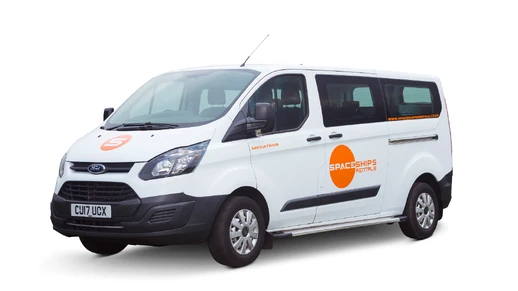 +7
4 adults
Manual
Diesel
Kitchen
Unlimited miles
2 beds
AC
Pets allowed
€1,096.00
 / 
€78.29

 per night
Surfer Suite
roadsurfer4.5(39 Reviews)6 km from London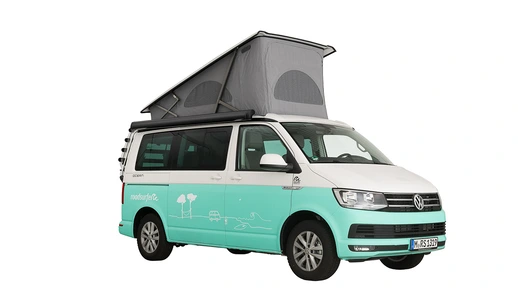 +10
4 adults
Automatic
Diesel
Kitchen
Unlimited kilometres
2 beds
AC
Pets allowed
€1,235.00
 / 
€88.21

 per night
Couple Cottage
roadsurfer4.5(39 Reviews)6 km from London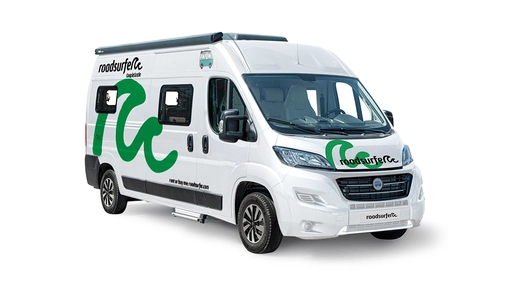 +8
2 adults
Diesel
Kitchen
Unlimited kilometres
1 beds
AC
Shower/WC
Pets allowed
€1,469.00
 / 
€104.93

 per night
Family Standard
McRent4.5(33 Reviews)41 km from London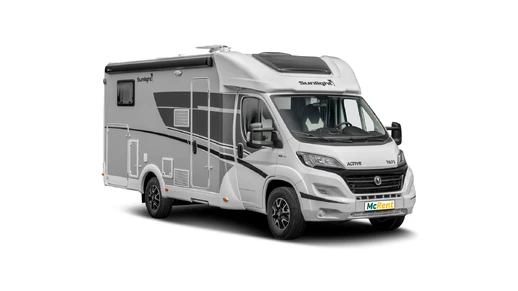 +10
4 adults
Manual
Diesel
Kitchen
Unlimited kilometres
3 beds
AC
Shower/WC
€1,495.00
 / 
€106.79

 per night
Family Finca
roadsurfer4.5(39 Reviews)6 km from London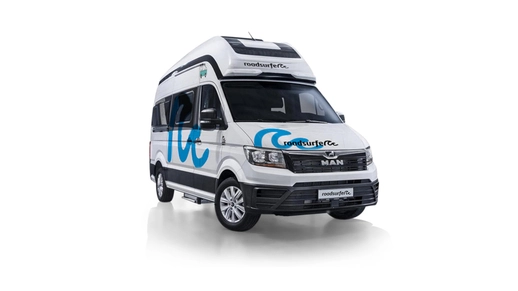 +10
2 adults/2 children
Automatic
Diesel
Kitchen
Unlimited kilometres
2 beds
AC
Shower/WC
Pets allowed
€1,535.00
 / 
€109.64

 per night
Family Plus
McRent4.5(33 Reviews)41 km from London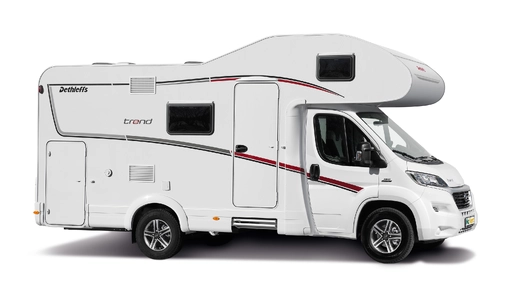 +11
3 adults/2 children
Manual
Diesel
Kitchen
Unlimited kilometres
4 beds
AC
Shower/WC
€1,590.00
 / 
€113.57

 per night
Family Luxury
McRent4.5(33 Reviews)41 km from London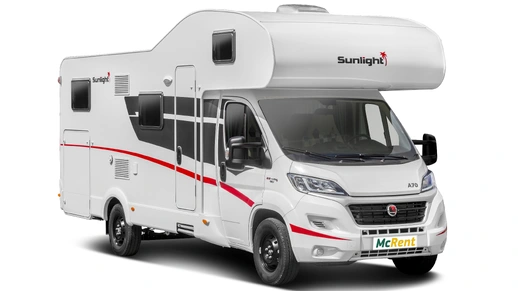 +8
3 adults/2 children
Manual
Diesel
Kitchen
Unlimited kilometres
3 beds
AC
Shower/WC
€1,886.00
 / 
€134.71

 per night
Comfort Luxury
McRent4.5(33 Reviews)41 km from London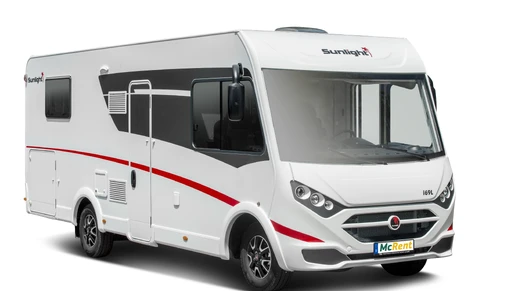 +8
4 adults
Manual
Diesel
Kitchen
Unlimited kilometres
2 beds
AC
Shower/WC
€1,948.00
 / 
€139.14

 per night
Family Motorhome
Spaceships4.2(11 Reviews)11 km from London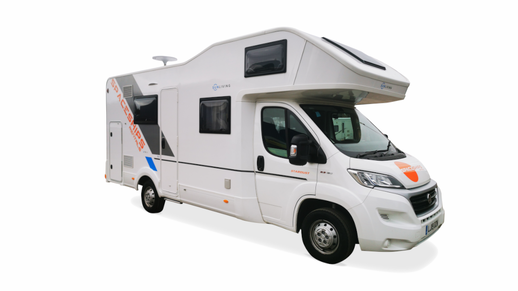 +14
3 adults/4 children
Automatic
Diesel
Kitchen
Unlimited miles
4 beds
AC
Shower/WC
Pets allowed
€2,069.00
 / 
€147.79

 per night
Luxury Motorhome
Spaceships4.2(11 Reviews)11 km from London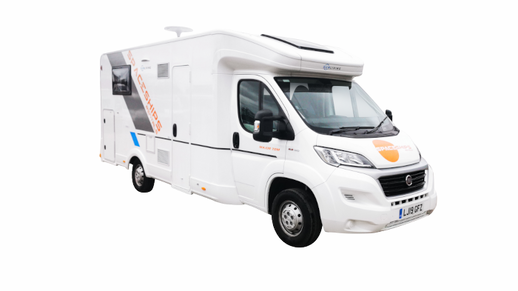 +11
4 adults/1 children
Automatic
Diesel
Kitchen
Unlimited miles
2 beds
AC
Shower/WC
Pets allowed
€2,780.00
 / 
€198.57

 per night
Reviews Overview
CamperDays stands for transparency! That's why we give every customer the opportunity to share their experiences with other customers after their campervan trip.
The nearest rental stations around London
Further offers in United Kingdom: The most popular rental locations
Rent a campervan and go on a city break in London
London is a fabulous destination and one of the world's most visited cities. It is a great place to stop off for a couple of days whilst on a campervan holiday before visiting other places in the surrounding areas such as Cambridge, Bournemouth or the Surrey Hills.
Whatever your interest there is lots to do and explore. Each London borough has its own flair alongside countless iconic sights such as Big Ben, the Tower of London and Buckingham Palace. You may want to immerse yourself in culture at one of the 170 museums or be at the cutting edge of food and fashion with 66 Michelin Star restaurants available alongside a shopper's paradise of flea markets and vintage shops, luxury boutiques and department stores. For those who want a break from the hustle and bustle, why not relax and enjoy the natural beauty of the many parks including a number of Royal Parks.
Why is it worth booking a campervan in London early?
England is a country rich in stunning landmarks, old castles, prehistoric sights, and wonderful natural parks – all of that will stay within your easy reach with a campervan. One of the most popular places for campervan hire in England is its capital, London. The three months that are characterised by the highest demand in terms of campervan hire in this city are April, July, and August. The simplest way to get ahead of potential competitors is to book early – as early as 4 months in advance. There are a number of factors that may influence the final price, like the length of your trip, but taking early steps will allow you to get the best deal. The average price of campervan hire in London is 125.82 euros per day, and the average travel time is 19 days.
If you are still unsure about the exact dates of your holidays, do not worry. Our cancellation conditions are fair and transparent. You will also enjoy no hidden costs for reservation changes. All of your doubts concerning campervan rental will be resolved by our CamperDays customer service experts, who will be pleased to answer your questions.
Motorhomes are the synonym of freedom and carefree travel. When renting a campervan, you do not have to search for affordable airline tickets or follow any timetables. Finding accommodation or renting a car in order to reach the sights that interest you are no longer your problems. An RV is everything that you need for practical, comfortable, and independent holidays. Wake up to the most beautiful views and spend more quality time outdoors!
Our partners
Pick-up locations in London and nearby
We need your consent to load the Google Maps service!
We use Google Maps to embed content that may collect data about your activity. Please review the details and accept the service to see this content.
Stations near London
roadsurfer
Dick Turpin Way
TW14 0PS United Kingdom
Spaceships
Apps Court, Hurst Road
KT12 2EG United Kingdom
McRent
41 Station Road
EN9 1AA United Kingdom
Do You Have Any Questions About Renting a Motorhome?
Would you like to enquire about a motorhome or do you need further information before making a booking? You can contact us without obligation either from Monday to Friday 8am - 4pm by phone or at any time via our online contact form.
Our top tips on renting a campervan for a city break in London
The busiest period for renting a campervan is from May until September so booking a campervan in advance is recommended.
Campervan offers for couples in London
For a romantic trip for two exploring London and other cities nearby, a smaller motorhome is just right. Discover our selection of vehicles for two people and explore together.


Campervan offers for families in London
If you want to go on a family camping holiday in London, we recommend a large motorhome. Alcove models are very popular with families with children, as the motorhomes are spacious and have several sleeping and seating areas.


Campervan offers for dog owners in London
Whether it's a campervan or a classic motorhome, there are now several rental companies in London that allow pets in their vehicles. In the CamperDays search, you can easily search for suitable offers using the "Pets allowed" filter.


Some of London's best known attractions
London is famous for its vibrant culture and rich history and below we have put together some of best sights to visit:
British Museum
The British Museum has more than 60 galleries full of history and artefacts from around the world.

It is also one of the oldest museums in the world and entry is free of charge.
Tower of London
Officially His Majesty's Royal Palace and Fortress of the Tower of London.

Home to the Crown Jewels, depicting centuries of history.

The White Tower, built in the 11th century to store military equipment and horses, is now the home to an impressive armoury exhibit.
Westminster Abbey
A world heritage site with over a thousand years of history. Still used as a place of daily worship, it is also the traditional place of coronation and burial site for many monarchs alongside other well-known historical figures.

The Royal Tombs and Poet's Corner are one of main attractions containing the tombs of Elizabeth I, Sir Isaac Newton, Charles Dickens and many more.

The oak door near the Abbey's Chapter House is also known to be the only surviving Anglo-Saxon door in England.
Buckingham Palace
The palace is open to the public for 10 weeks in the summer and selected dates during the winter and spring.

Discover the breathtaking, lavishly decorated State Rooms where King Charles and other members of the Royal Family receive and entertain guests.

You can also book a separate tour of the gardens, an impressive 39 acres containing over 200 trees, a three-acre lake and an abundance of wildflowers.
Events and festivals in London
RHS Chelsea Flower Show (May): held in Chelsea since 1912, this 5 day event is also attended by the Royal Family. A truly delightful, fragrant experience of show-stopping gardens, floral displays and horticultural inspiration.
Notting Hill Carnival (August): an annual Caribbean festival that has taken place in London since 1966. Visit the fantastic parade, now considered the largest street festival in Europe, to watch the costumed performers make their way through the streets. All accompanied by lively calypso music and peppered with food stalls and bars selling traditional fare.
The Proms (July - September): a series of concerts held every summer at the Royal Albert Hall in London. The most famous concert with its upbeat, lively atmosphere is the last concert in the series also known as 'Last Night of the Proms'.
Campsites in London
Abbey Wood Caravan Club Site
Federation Road, Abbey Wood
SE2 0LS, London

Crystal Palace Caravan Club Site
Old Cople Lane
SE19 1UF, London



Camping Lee Valley Campsite Sewardstone
Sewardstone Road
E4 7RA, Chingford

Chertsey Camping and Caravanning Club Site
65-67 Chertsey Bridge Rd
KT16 8JX Chertsey
Questions and Answers
The most frequently asked questions about a camper holiday London
London is a busy city and parking spaces can be difficult to find, especially for larger vehicles, so parking on the outskirts or staying at one of the local caravan parks is recommended. The average hourly rate for parking in London starts from £6.60 per hour.

There are numerous campsites near London to suit every budget and itinerary. Prices vary from around £7.25 to £25.00 per night depending on the location and the facilities, but it's always best to check before booking because some campsites are only open during the high season.

Before travelling to London check out if your campervan meets the standards for the Ultra-Low Emission Zone (ULEZ) or Low Emissions Zone (LEZ). This will determine if and how much you will need to pay daily, in addition to the Congestion Charges. For more information make sure to check the TFL website.

We would recommend staying in London for around 4 – 5 days. This will give you enough time to see many of the sights, visit museums, go shopping and or try one of the many fantastic restaurants.

There are 3 London tourist passes to choose from. The Big City Saver allows you to choose from 6 popular sights and tours. The London Pass allows you to visit unlimited sights and attractions over a period of days but additionally offers fast-track entry for some attractions. Or you can purchase the Go City London Explorer Pass which can save you up to 55% on some popular attraction costs.
More than 700 locations worldwide
Worldwide campervan rental
Compare the prices for different campervans, locations, and dates in our price comparison tool and find the most affordable option for your trip.
We will help you find the perfect campervan for your trip

Our partners are available across the globe at more than 700 locations

We guarantee clear pricing and 100% transparency