13 offers
for your holiday in Madrid
Beach Hostel
roadsurfer4.5(39 Reviews)9 km from Madrid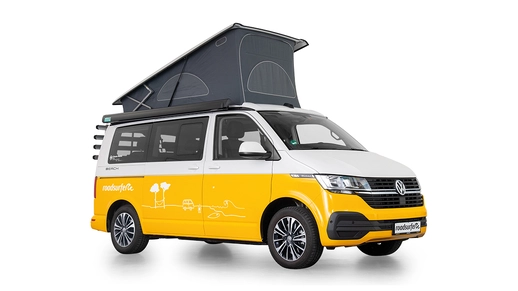 +10
4 adults/1 children
Automatic
Diesel
Kitchen
Unlimited kilometres
2 beds
AC
Pets allowed
€869.00
 / 
€62.07

 per night
Surfer Suite
roadsurfer4.5(39 Reviews)9 km from Madrid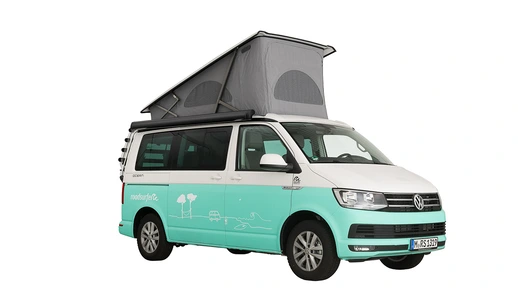 +10
4 adults
Automatic
Diesel
Kitchen
Unlimited kilometres
2 beds
AC
Pets allowed
€1,065.00
 / 
€76.07

 per night
Camper Cabin
roadsurfer4.5(39 Reviews)9 km from Madrid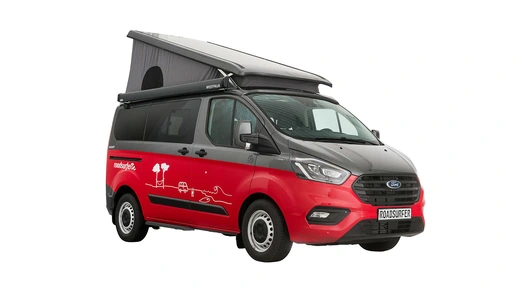 +9
4 adults/1 children
Automatic
Diesel
Kitchen
Unlimited kilometres
2 beds
AC
Pets allowed
€1,065.00
 / 
€76.07

 per night
Travel Home
roadsurfer4.5(39 Reviews)9 km from Madrid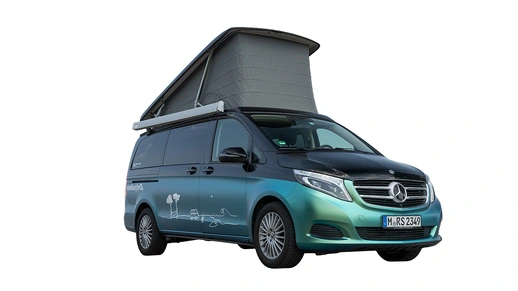 +8
4 adults
Automatic
Diesel
Kitchen
Unlimited kilometres
2 beds
AC
Pets allowed
€1,149.00
 / 
€82.07

 per night
Couple Cottage
roadsurfer4.5(39 Reviews)9 km from Madrid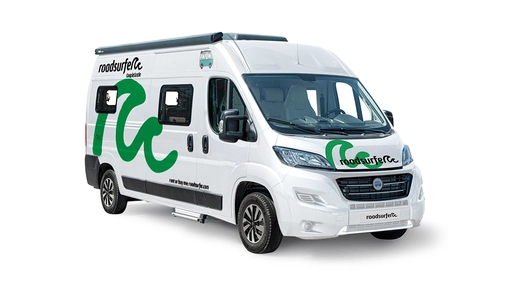 +8
2 adults
Diesel
Kitchen
Unlimited kilometres
1 beds
AC
Shower/WC
Pets allowed
€1,159.00
 / 
€82.79

 per night
Road House
roadsurfer4.5(39 Reviews)9 km from Madrid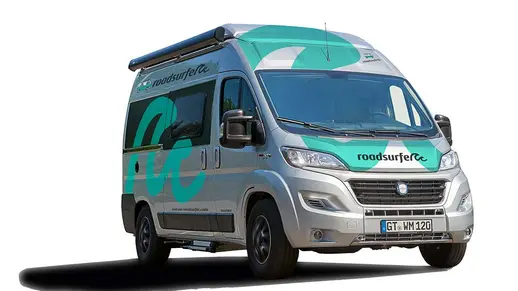 +6
4 adults
Diesel
Kitchen
Unlimited kilometres
2 beds
AC
Shower/WC
Pets allowed
€1,215.00
 / 
€86.79

 per night
Family Finca
roadsurfer4.5(39 Reviews)9 km from Madrid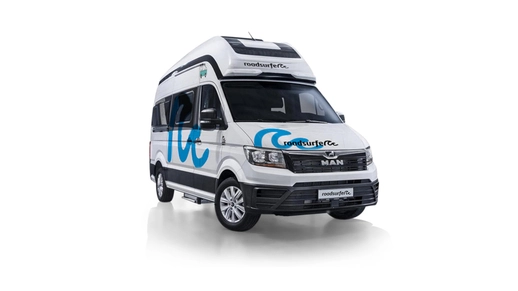 +10
2 adults/2 children
Automatic
Diesel
Kitchen
Unlimited kilometres
2 beds
AC
Shower/WC
Pets allowed
€1,215.00
 / 
€86.79

 per night
Compact Plus
McRent4.5(33 Reviews)12 km from Madrid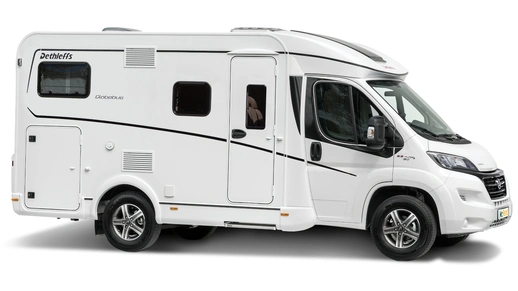 +6
2 adults
Manual
Diesel
Kitchen
Unlimited kilometres
2 beds
AC
Shower/WC
€1,357.00
 / 
€96.93

 per night
Urban Luxury
McRent4.5(33 Reviews)12 km from Madrid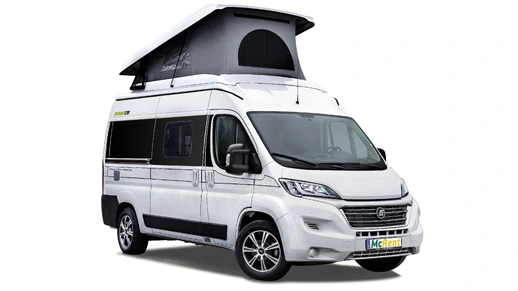 +7
2 adults/2 children
Manual
Diesel
Kitchen
Unlimited kilometres
2 beds
AC
Shower/WC
€1,423.00
 / 
€101.64

 per night
Family Standard
McRent4.5(33 Reviews)12 km from Madrid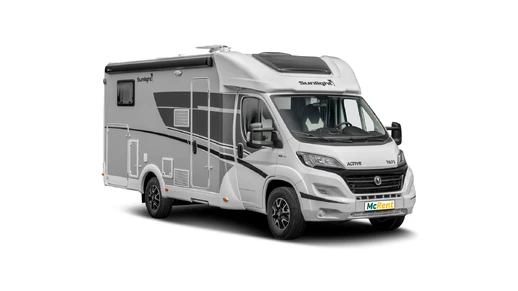 +10
4 adults
Manual
Diesel
Kitchen
Unlimited kilometres
3 beds
AC
Shower/WC
€1,660.00
 / 
€118.57

 per night
Family Plus
McRent4.5(33 Reviews)12 km from Madrid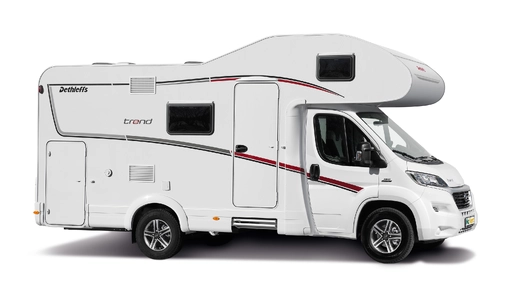 +11
3 adults/2 children
Manual
Diesel
Kitchen
Unlimited kilometres
4 beds
AC
Shower/WC
€1,897.00
 / 
€135.50

 per night
Family Luxury
McRent4.5(33 Reviews)12 km from Madrid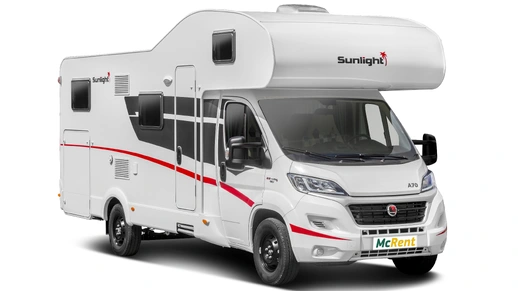 +8
3 adults/2 children
Manual
Diesel
Kitchen
Unlimited kilometres
3 beds
AC
Shower/WC
€2,055.00
 / 
€146.79

 per night
Comfort Luxury
McRent4.5(33 Reviews)12 km from Madrid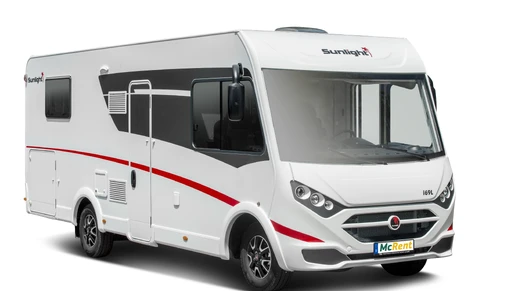 +8
4 adults
Manual
Diesel
Kitchen
Unlimited kilometres
2 beds
AC
Shower/WC
€2,134.00
 / 
€152.43

 per night
Reviews Overview
CamperDays stands for transparency! That's why we give every customer the opportunity to share their experiences with other customers after their campervan trip.
The nearest rental stations around Madrid
Further offers in Spain: The most popular rental locations
Why is it worth booking a campervan in Madrid early?
Campervan fans will be pleased with what Spain has to offer for adventurers who would like to spend their holidays on the road. Beautiful landmarks, sunny beaches, and wonderful nature parks await you in Spain. A very popular place to start your campervan trip is the capital, Madrid. The three months that are characterised by the highest demand in terms of campervan hire in this city are June, September, and December. In order to get ahead of the competition, it is best to book a campervan almost 4 months in advance. Even though there are many factors that can affect the price, like the length of your trip, early action guarantees the most affordable prices. The average price of campervan hire in Madrid is 122.29 euros per day, and the average travel time is 18 days.
If your holiday plans are not fixed yet, do not worry. The experts at the CamperDays customer service department will answer all your questions and resolve your doubts. Our policy involves transparent cancellation conditions and no additional costs for reservation changes. We are here to help you!
Motorhomes are perfect for those who value independence. You do not have to follow any bus schedules and renting a car is not a problem anymore. Even though hiring a campervan seems expensive at first glance, you are not bothered by any additional costs, including affordable airline tickets, restaurants, or accommodation on the way.
Our partners
Pick-up locations in Madrid and nearby
We need your consent to load the Google Maps service!
We use Google Maps to embed content that may collect data about your activity. Please review the details and accept the service to see this content.
Stations near Madrid
roadsurfer
Calle Mir 10
28052 Spain
McRent
Avenida de Daganzo 21
28806 Spain
Do You Have Any Questions About Renting a Motorhome?
Would you like to enquire about a motorhome or do you need further information before making a booking? You can contact us without obligation either from Monday to Friday 8am - 4pm by phone or at any time via our online contact form.
Campervan offers for couples in Madrid
For a romantic trip for two exploring Madrid and other cities nearby, a smaller motorhome is just right. Discover our selection of vehicles for two people and explore together.


Campervan offers for families in Madrid
If you want to go on a family camping holiday in Madrid, we recommend a large motorhome. Alcove models are very popular with families with children, as the motorhomes are spacious and have several sleeping and seating areas.


Campervan offers for dog owners in Madrid
Whether it's a campervan or a classic motorhome, there are now several rental companies in Madrid that allow pets in their vehicles. In the CamperDays search, you can easily search for suitable offers using the "Pets allowed" filter.


FAQ - the most frequently asked questions about campervan hire in Madrid
In order to rent a campervan in Madrid, you will need your national driver's licence issued in the EU.

The main driver will be required to own a credit card that will be used for the deposit.

In Madrid, many campervan hire companies allow pets in their vehicles. Please, check the rental conditions for more information.

You can cross borders without notifying the authorities, but you should always notify the rental company if you are planning on crossing borders.

No, it is strictly forbidden.

Most companies require drivers to be 25, but there are companies offering their services to drivers who are younger. Check the rental conditions.

Most campervan hire companies allow babies in their RVs.
More than 700 locations worldwide
Worldwide campervan rental
Compare the prices for different campervans, locations, and dates in our price comparison tool and find the most affordable option for your trip.
We will help you find the perfect campervan for your trip

Our partners are available across the globe at more than 700 locations

We guarantee clear pricing and 100% transparency