16 offers
for your holiday in Paris
Beach Hostel
roadsurfer4.5(39 Reviews)17 km from Paris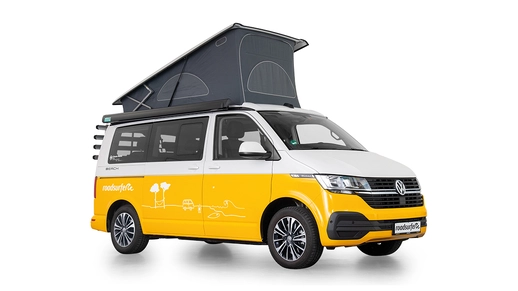 +10
4 adults/1 children
Automatic
Diesel
Kitchen
Unlimited kilometres
2 beds
AC
Pets allowed
€1,129.00
 / 
€80.64

 per night
Surfer Suite
roadsurfer4.5(39 Reviews)17 km from Paris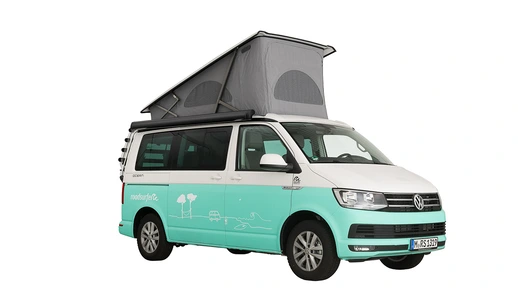 +10
4 adults
Automatic
Diesel
Kitchen
Unlimited kilometres
2 beds
AC
Pets allowed
€1,325.00
 / 
€94.64

 per night
Camper Cabin
roadsurfer4.5(39 Reviews)17 km from Paris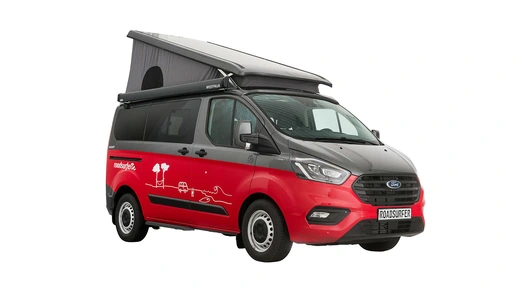 +9
4 adults/1 children
Automatic
Diesel
Kitchen
Unlimited kilometres
2 beds
AC
Pets allowed
€1,325.00
 / 
€94.64

 per night
Travel Home
roadsurfer4.5(39 Reviews)17 km from Paris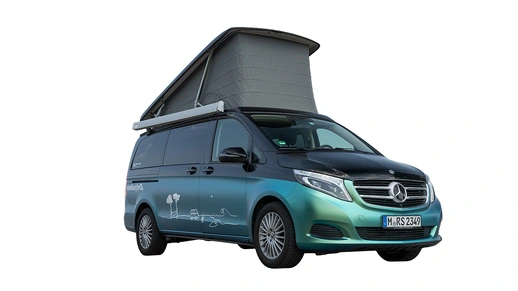 +8
4 adults
Automatic
Diesel
Kitchen
Unlimited kilometres
2 beds
AC
Pets allowed
€1,409.00
 / 
€100.64

 per night
Camper Cabin Deluxe
roadsurfer4.5(39 Reviews)17 km from Paris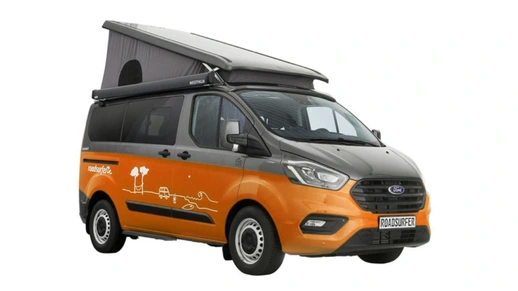 +9
4 adults/1 children
Automatic
Diesel
Kitchen
Unlimited kilometres
2 beds
AC
Pets allowed
€1,409.00
 / 
€100.64

 per night
Couple Cottage
roadsurfer4.5(39 Reviews)17 km from Paris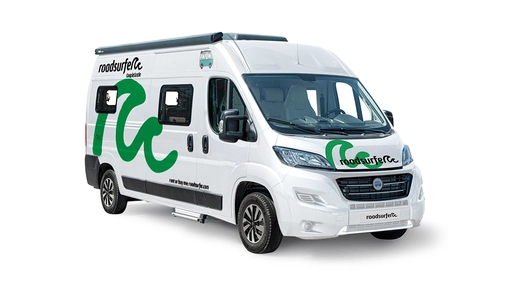 +8
2 adults
Diesel
Kitchen
Unlimited kilometres
1 beds
AC
Shower/WC
Pets allowed
€1,419.00
 / 
€101.36

 per night
Road House
roadsurfer4.5(39 Reviews)17 km from Paris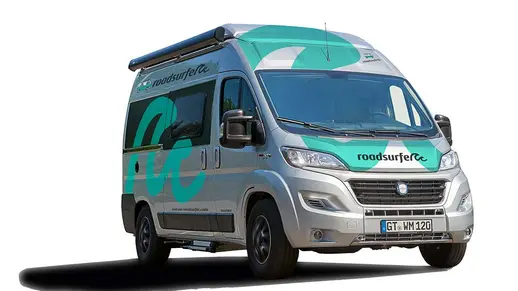 +6
4 adults
Diesel
Kitchen
Unlimited kilometres
2 beds
AC
Shower/WC
Pets allowed
€1,475.00
 / 
€105.36

 per night
Family Finca
roadsurfer4.5(39 Reviews)17 km from Paris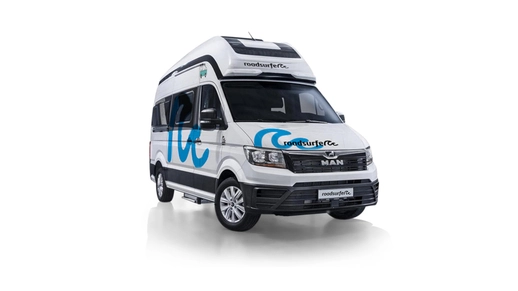 +10
2 adults/2 children
Automatic
Diesel
Kitchen
Unlimited kilometres
2 beds
AC
Shower/WC
Pets allowed
€1,475.00
 / 
€105.36

 per night
Camper Castle
roadsurfer4.5(39 Reviews)22 km from Paris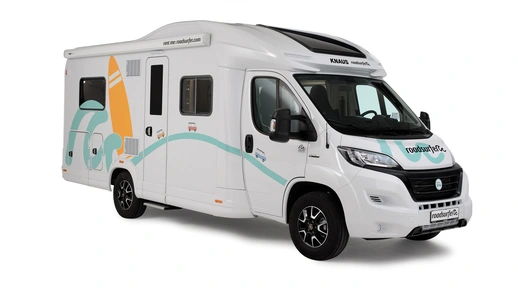 +5
3 adults
Diesel
Kitchen
Unlimited kilometres
2 beds
AC
Shower/WC
Pets allowed
€1,615.00
 / 
€115.36

 per night
Cozy Cottage
roadsurfer4.5(39 Reviews)22 km from Paris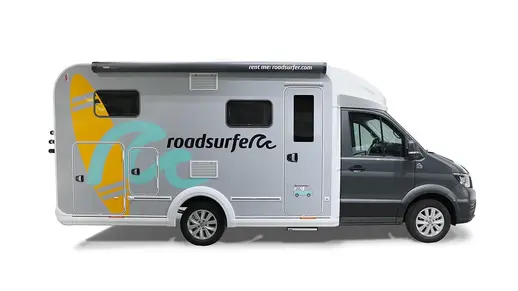 +8
2 adults/1 children
Automatic
Diesel
Kitchen
Unlimited kilometres
2 beds
AC
Shower/WC
Pets allowed
€1,615.00
 / 
€115.36

 per night
Family Plus
McRent4.5(33 Reviews)87 km from Paris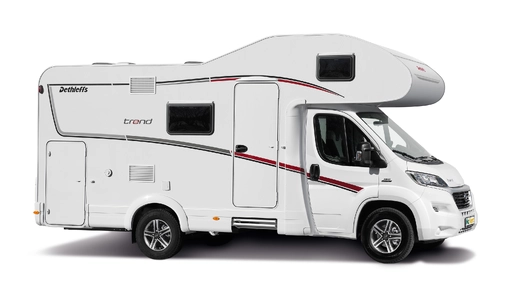 +11
3 adults/2 children
Manual
Diesel
Kitchen
Unlimited kilometres
4 beds
AC
Shower/WC
€2,176.00
 / 
€155.43

 per night
Reviews Overview
CamperDays stands for transparency! That's why we give every customer the opportunity to share their experiences with other customers after their campervan trip.
Renting a campervan in France to enjoy a great holiday
With medieval cities, scenic villages and Mediterranean beaches France has something for everyone. The capital, Paris, is famed for its fashion houses, classical art museums including the Louvre, monuments such as the Eiffel Tower and relaxing river cruises down the Seine. Alternatively, Lyon's Roman Theatre and the vast Palace of Versailles attest to France's rich history. If you are looking for stunning scenery and outdoor activities why not consider the Loire Valley and Provence, also renowned for their cuisine and great tasting wines. For those who enjoy golden beaches and glorious sunshine the Côte d'Azur and Occitanie offer a wealth of sun-drenched choices.
France is an impressive 600 miles from north to south or east to west so we would recommend planning your holiday in advance. Renting a campervan then gives you the freedom and flexibility to choose where you go and what to see.
Our Partners
We believe finding the right campervan to suit your needs is essential. Offering you the peace of mind needed when renting a campervan to explore France is also vital. That is why we only work with our reliable and trustworthy partners who have many years of experience.
Do You Have Any Questions About Renting a Motorhome?
Would you like to enquire about a motorhome or do you need further information before making a booking? You can contact us without obligation either from Monday to Friday 8am - 4pm by phone or at any time via our online contact form.
Our top tips on renting a campervan in France
Campervan holidays in France are ideal for a long relaxing holiday but the busiest period for renting a campervan is from May until September so booking in advance is highly recommended.
Campervan offers for couples in France
For a romantic trip for two exploring France and other cities nearby, a smaller motorhome is just right. Discover our selection of vehicles for two people and explore together.


Campervan offers for families in France
If you want to go on a family camping holiday in France, we recommend a large motorhome. Alcove models are very popular with families with children, as the motorhomes are spacious and have several sleeping and seating areas.


Campervan offers for dog owners in France
Whether it's a campervan or a classic motorhome, there are now several rental companies in France that allow pets in their vehicles. In the CamperDays search, you can easily search for suitable offers using the "Pets allowed" filter.


Wine and waves: Dream routes for campervan voyages through France
No matter which region in France you visit with your campervan: You will find cultural and scenic highlights everywhere. From Nantes you can arrange exciting tours to Brittany. For example, you can rent a campervan and explore France by driving along the coastline. Or you start in Bordeaux and follow the names of the famous wineries, which string together like pearls of a necklace.
At the gates of Rouen, Normandy invites you on a round trip. After a view from the limestone cliffs at Dieppe, you first drive along the "Alabaster Coast", where its lively harbour towns spoil you with delicious fish dishes. From Le Havre you cross the imposing Pont de Normandie bridge to Honfleur with its lively street restaurants and galleries.
We continue along the flower coast with its sophisticated seaside resorts Deauville and Cabourg. After a relaxing stay on the beach you will head for the historic cities of Caen and Bayeux. Experience medieval flair and seafaring romance in Granville before the route takes you to the famous monastery island of Le Mont St. Michel. Crowning conclusion of the tour: a panoramic view from the tower of the abbey church.
Would you like to experience a leisurely tour with full enjoyment? You will find the necessary ingredients in Alsace. The highlight is your visit to Strasbourg. If you are travelling in France with your campervan, you can also head for a variety of attractions away from the crowded wine roads. Beautiful destinations include Cleebourg, Saverne and Wissenbourg. In the tranquil Hunsbach and Seebach half-timbered houses exude a nostalgic flair.
Some of France's most well-known attractions
France is world renowned for its history, culture and slower place of life. Below we have put together some of the best sights to visit:
Reims Cathedral
Notre-Dame de Reims, is a Roman Catholic cathedral in the French city of Reims. Built in the 13th century it is the traditional location for the coronation of the kings of France.

The cathedral is a stunning example of High Gothic architecture. The magnificent exterior features many flying buttresses and sculpted angels whilst the inside is known for its ambience of spirituality.
Plage de la Paloma
The place to go for complete relaxation. Located in a quiet cove, on the Saint-Jean-Cap-Ferrat peninsula, Paloma beach has long been considered one of the French Riviera's most beautiful beaches.

The beach, which opens daily from 10am until 7pm during the summer season, offers a variety of water sports and on-site facilities such as beach umbrellas and sun loungers for rent, changing rooms and lifeguard supervision.
Luberon in Provence
The Luberon region of Provence is world famous for its outstanding natural beauty including craggy limestone hills, olive groves and forested valleys.

The countryside also boasts a rich and colourful history with its numerous medieval hilltop villages.
Colmar
Head to Colmar if you are looking for a picture-perfect old town in the heart of the wine country. Explore the many cobbled alleyways lined with half-timbered medieval and early Renaissance buildings before moving on to the canals and pastel coloured houses.

Situated on the Alsace Wine Route, Colmar is just one of many must-see villages with local vineyards specialising in Riesling and Gewurztraminer wines.
Events and festivals in France
Mardi Gras (February or March): one of the best places to enjoy the Mardi Gras festivities is Nice. Locals parade around the city wearing giant, colourful masks and end the 10-day celebration with music performances, street theatre and a very colourful firework display.
Cannes Film Festival (May): an annual film festival, known for previewing some of the world's most exciting films. The public can also join in the event by visiting the Cinéma de la Plage, which is a public open-air cinema on the beach.
Bastille Day (14th July): a bank holiday in France which marks the anniversary of the 1789 storming of the Bastille. Celebrations can be found all over the country but Paris city centre is the most famous with varied parades during the day followed by a huge firework display in the evening.
Campsites in France
Parking de Brandes
Huez, Isère, Auvergne-Rhone-Alpes
Chemin de Fond Morelle, 38750

Le Domaine du Moulin Neuf 1605
Saint-Pries-les Fougères, Dordogne
Le Moulin Neuf, 24450
Le Bénardier
Saint-Biez-en-Belin, Sarthe
Le Bernadier, 72220

Camping des Alouettes
Cognac-la-Foret, Haute-Vienne
Les Alouettes1, 87310
Questions and Answers
The most frequently asked questions about a camper holiday in France

You can drive in France if you have a valid UK passport and driving licence and you are aged 18 or over. Remember that the French drive on the right hand side of the road and driving regulations may differ. The general speed limits can change depending on the weather conditions and there are specific speed restrictions for some vehicles. For more detailed information and advice on driving in France please check the following websites: gov.uk or the RAC-Driving in France.
Most motorways in France are toll roads which can be an added cost factor. Travelling on non-toll roads is an alternative but these roads can be quite busy, especially during the summer months, and they generally take longer. For more information on toll roads in France check the RAC website or Sanef/Sapn.

Camping holidays in France are very popular and they have a wealth of campsites to choose from. Individual campsite prices can vary depending on the location and facilities but the average cost is estimated around £28.00 - £35.00 per night. Some campsites are only open during the high season however so it is always best to check before booking.

France is very campervan friendly. It has a large number of Aires which are places you can stop off at for a break. Some Aires also allow an overnight stay for campervans and are signposted with ''Aire de service pour camping-cars''. The cost and Aire facilities available can vary significantly depending on which municipality is running the Aire.

France is a very big country and there is a lot to do and see so we would recommend a stay of 2-3 weeks.

April – September is considered the best time of year to visit France. During these months the weather is at its best which is ideal if you are considering outdoor events and activities, but if you are looking to go on a campervan holiday during the low season, the south of France is generally still quite mild even during autumn.
More than 700 locations worldwide
Worldwide campervan rental
Compare the prices for different campervans, locations, and dates in our price comparison tool and find the most affordable option for your trip.
We will help you find the perfect campervan for your trip

Our partners are available across the globe at more than 700 locations

We guarantee clear pricing and 100% transparency