46 offers
for your holiday in Christchurch
Jucy Crib
Jucy3.3(14 Reviews)1 km from Christchurch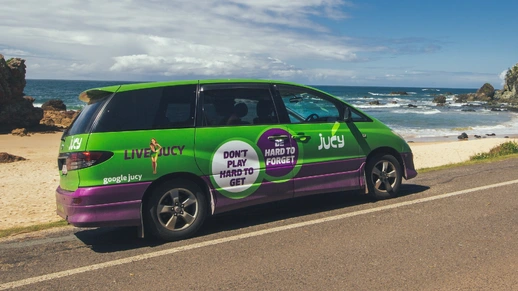 +9
2 adults
Automatic
Petrol
Kitchen
Unlimited kilometres
1 beds
AC
€1,416.00
 / 
€101.14

 per night
Beta
Spaceships4.2(11 Reviews)1 km from Christchurch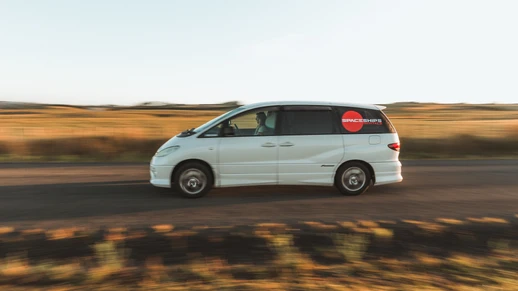 +12
2 adults
Automatic
Petrol
Kitchen
Unlimited kilometres
1 beds
AC
Pets allowed
€1,553.00
 / 
€110.93

 per night
Beta 2S
Spaceships4.2(11 Reviews)1 km from Christchurch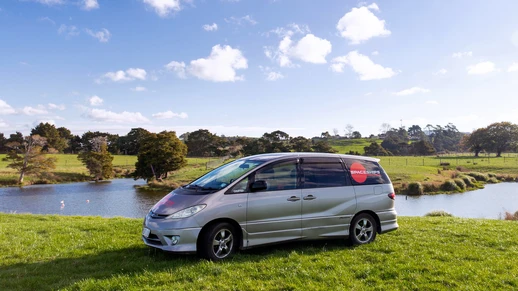 +10
2 adults
Automatic
Petrol
Kitchen
Unlimited kilometres
1 beds
AC
Pets allowed
€1,594.00
 / 
€113.86

 per night
Dream Sleeper Mini
Spaceships4.2(11 Reviews)1 km from Christchurch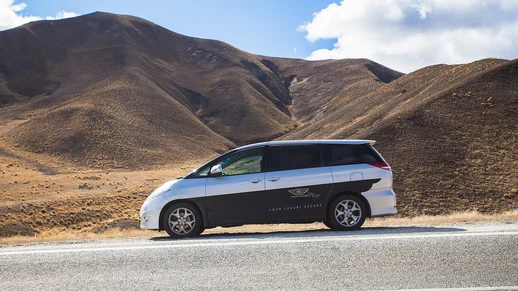 +8
2 adults
Automatic
Petrol
Kitchen
Unlimited kilometres
1 beds
AC
€1,638.00
 / 
€117.00

 per night
Dream Sleeper Mini Stealth
Spaceships4.2(11 Reviews)1 km from Christchurch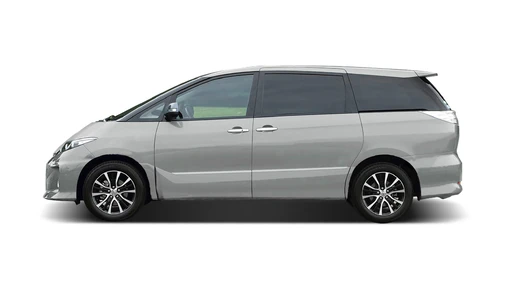 +6
2 adults
Automatic
Petrol
Kitchen
Unlimited kilometres
1 beds
AC
€1,680.00
 / 
€120.00

 per night
Beta 2S SC (self-contained)
Spaceships4.2(11 Reviews)1 km from Christchurch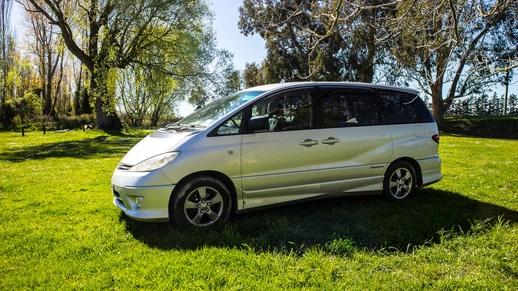 +10
2 adults
Automatic
Petrol
Kitchen
Unlimited kilometres
1 beds
AC
€2,155.00
 / 
€153.93

 per night
Beta 2S SC (self-contained) Stealth
Spaceships4.2(11 Reviews)1 km from Christchurch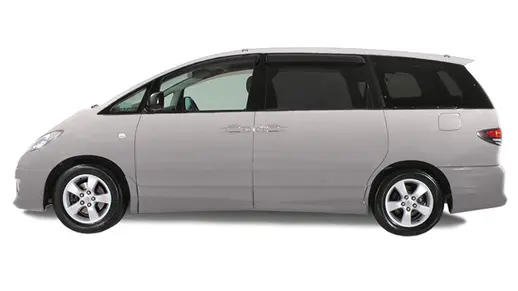 +5
2 adults
Automatic
Petrol
Kitchen
Unlimited kilometres
1 beds
AC
€2,254.00
 / 
€161.00

 per night
Kuga Camper
Travellers Autobarn4.1(9 Reviews)2 km from Christchurch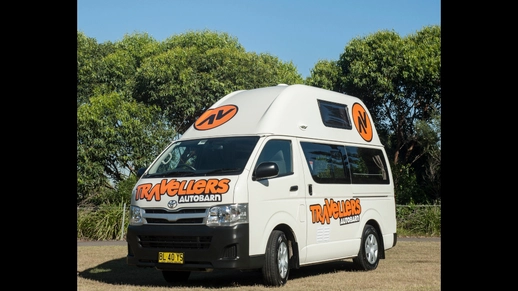 +18
2 adults/1 children
Automatic
Petrol
Kitchen
Unlimited kilometres
2 beds
AC
€2,257.00
 / 
€161.21

 per night
Hippie Hitop Camper
Hippie4.4(5 Reviews)1 km from Christchurch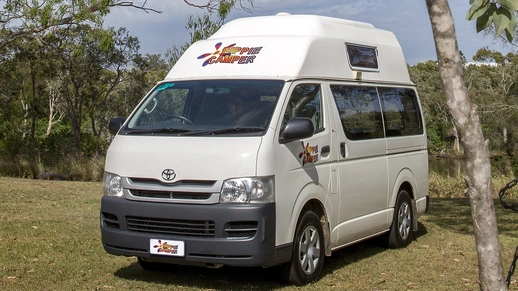 +9
2 adults
Petrol
Kitchen
Unlimited kilometres
1 beds
AC
€2,527.00
 / 
€180.50

 per night
Hippie Endeavour
Hippie4.4(5 Reviews)1 km from Christchurch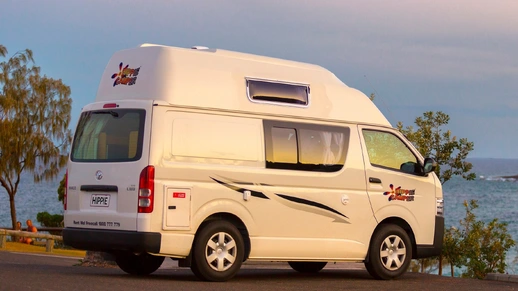 +11
2 adults/2 children
Petrol
Kitchen
Unlimited kilometres
2 beds
AC
€2,578.00
 / 
€184.14

 per night
Mighty Highball
Mighty4.1(17 Reviews)1 km from Christchurch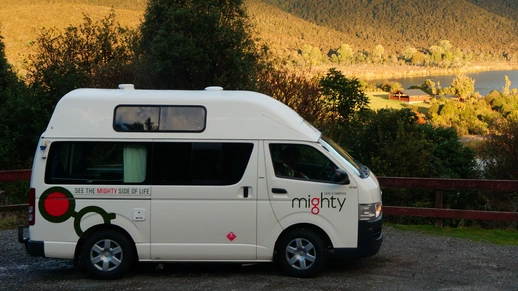 +8
2 adults
Automatic
Kitchen
Unlimited kilometres
AC
€2,670.00
 / 
€190.71

 per night
Mighty Double Down
Mighty4.1(17 Reviews)1 km from Christchurch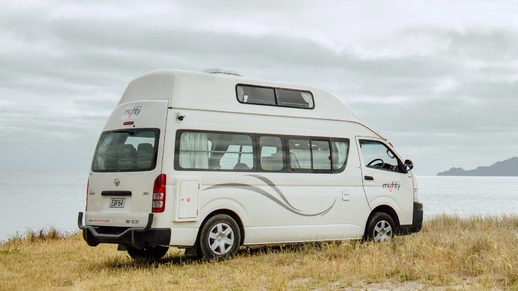 +8
4 adults
Automatic
Kitchen
Unlimited kilometres
AC
€2,759.00
 / 
€197.07

 per night
Cheapa Hitop
Cheapa Campa4.1(11 Reviews)1 km from Christchurch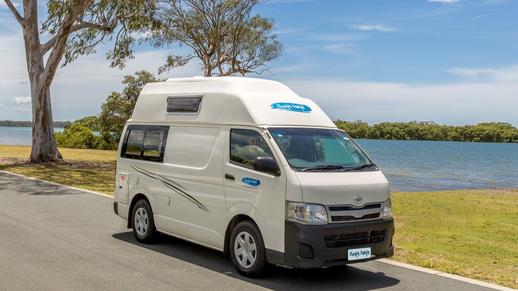 +9
2 adults
Automatic
Kitchen
Unlimited kilometres
1 beds
AC
€2,798.00
 / 
€199.86

 per night
Cheapa Endeavour
Cheapa Campa4.1(11 Reviews)1 km from Christchurch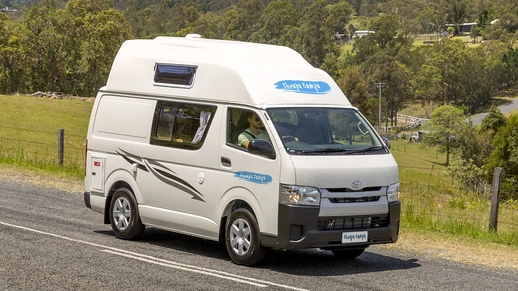 +11
2 adults/2 children
Automatic
Kitchen
Unlimited kilometres
2 beds
AC
€2,850.00
 / 
€203.57

 per night
Apollo Hitop Camper
Apollo4.1(23 Reviews)1 km from Christchurch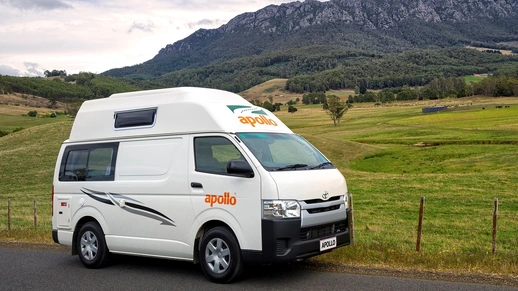 +10
2 adults
Automatic
Kitchen
Unlimited kilometres
1 beds
AC
€2,904.00
 / 
€207.43

 per night
Britz HiTop
Britz4.4(15 Reviews)1 km from Christchurch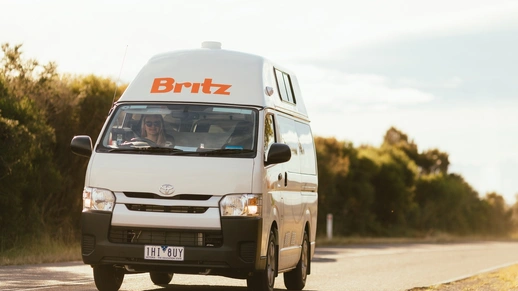 +11
2 adults
Automatic
Kitchen
Unlimited kilometres
1 beds
AC
€2,947.00
 / 
€210.50

 per night
Apollo Endeavour
Apollo4.1(23 Reviews)1 km from Christchurch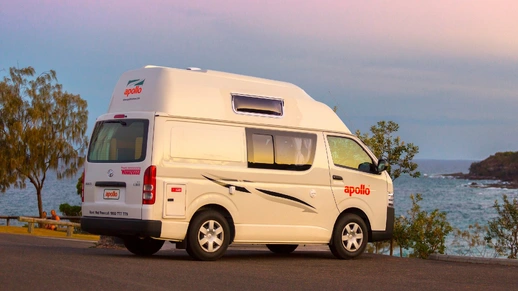 +12
2 adults/2 children
Automatic
Kitchen
Unlimited kilometres
2 beds
AC
€3,020.00
 / 
€215.71

 per night
Britz Voyager
Britz4.4(15 Reviews)1 km from Christchurch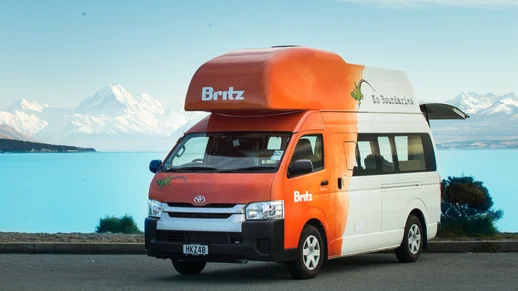 +9
2 adults/2 children
Automatic
Kitchen
Unlimited kilometres
2 beds
AC
€3,052.00
 / 
€218.00

 per night
Jucy Chaser
Jucy3.3(14 Reviews)1 km from Christchurch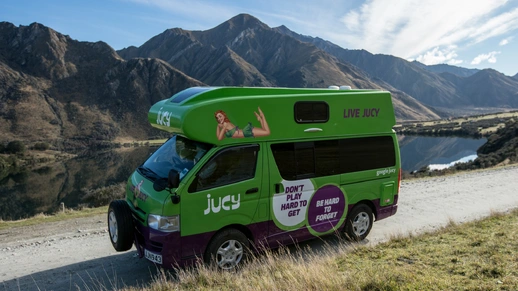 +10
3 adults
Automatic
Petrol
Kitchen
Unlimited kilometres
2 beds
AC
Shower/WC
€3,332.00
 / 
€238.00

 per night
Mighty Deuce
Mighty4.1(17 Reviews)1 km from Christchurch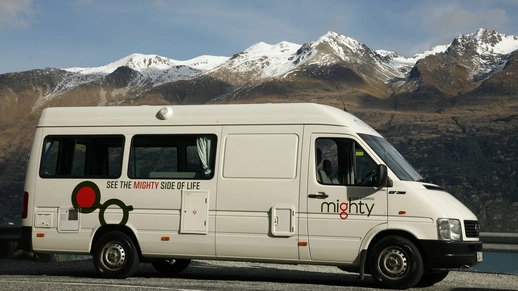 +9
2 adults
Automatic
Diesel
Kitchen
Unlimited kilometres
AC
Shower/WC
€3,482.00
 / 
€248.71

 per night
Mighty Deuce Plus
Mighty4.1(17 Reviews)1 km from Christchurch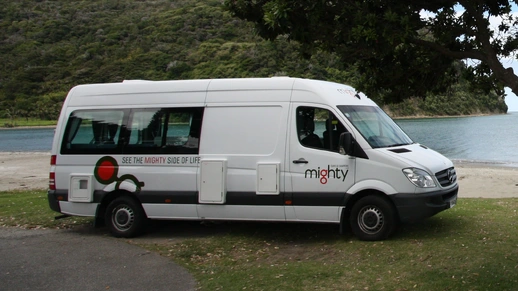 +8
2 adults/1 children
Automatic
Diesel
Kitchen
Unlimited kilometres
AC
Shower/WC
€3,602.00
 / 
€257.29

 per night
Cheapa 2 Berth
Cheapa Campa4.1(11 Reviews)1 km from Christchurch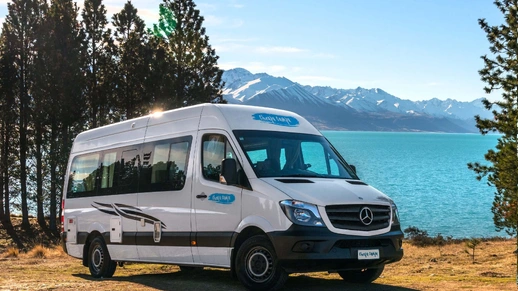 +9
2 adults
Automatic
Diesel
Kitchen
Unlimited kilometres
1 beds
AC
Shower/WC
€3,608.00
 / 
€257.71

 per night
Mighty Double Up
Mighty4.1(17 Reviews)1 km from Christchurch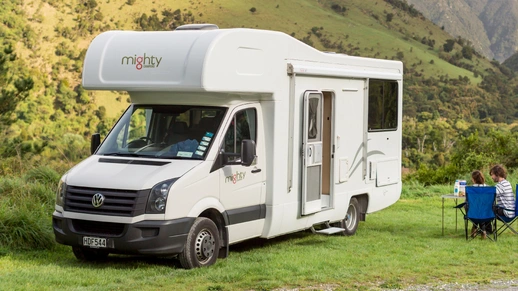 +9
4 adults
Automatic
Diesel
Kitchen
Unlimited kilometres
AC
Shower/WC
€3,685.00
 / 
€263.21

 per night
Britz Venturer
Britz4.4(15 Reviews)1 km from Christchurch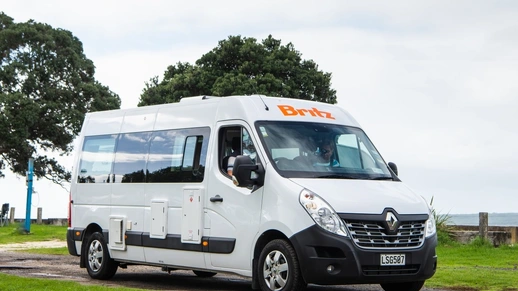 +8
2 adults
Automatic
Diesel
Kitchen
Unlimited kilometres
1 beds
AC
Shower/WC
€3,806.00
 / 
€271.86

 per night
Apollo Euro Tourer
Apollo4.1(23 Reviews)1 km from Christchurch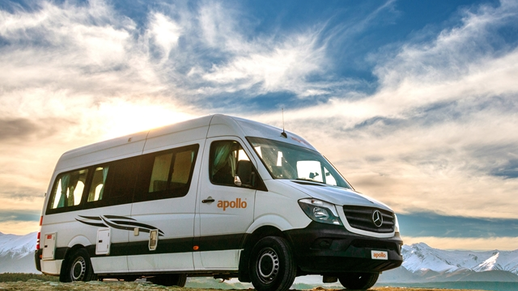 +12
2 adults
Automatic
Diesel
Kitchen
Unlimited kilometres
1 beds
AC
Shower/WC
€3,808.00
 / 
€272.00

 per night
Mighty Big Six
Mighty4.1(17 Reviews)1 km from Christchurch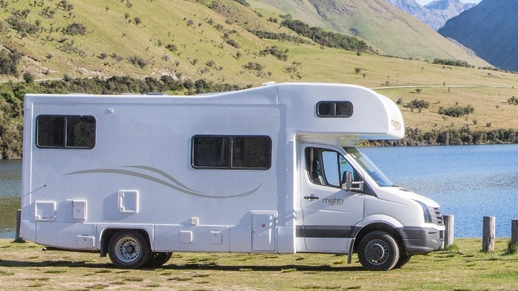 +10
4 adults/2 children
Automatic
Diesel
Kitchen
Unlimited kilometres
AC
Shower/WC
€3,814.00
 / 
€272.43

 per night
Cheapa 4 Berth
Cheapa Campa4.1(11 Reviews)1 km from Christchurch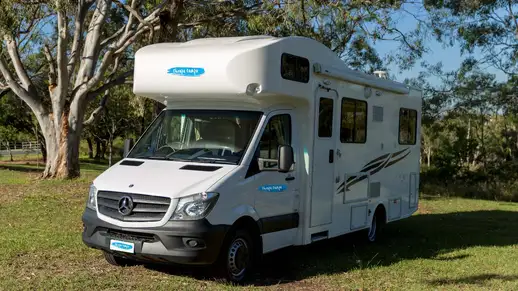 +6
4 adults
Automatic
Diesel
Kitchen
Unlimited kilometres
2 beds
AC
Shower/WC
€3,856.00
 / 
€275.43

 per night
Maui Ultima
Maui4.3(21 Reviews)1 km from Christchurch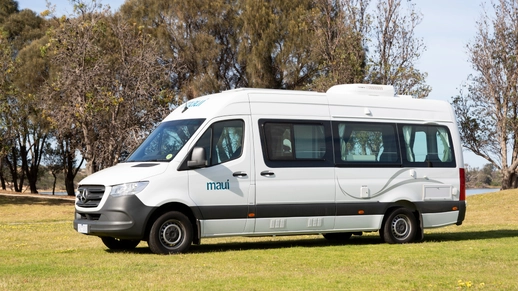 +7
2 adults
Automatic
Diesel
Kitchen
Unlimited kilometres
1 beds
AC
Shower/WC
€3,919.00
 / 
€279.93

 per night
Britz Venturer Plus
Britz4.4(15 Reviews)1 km from Christchurch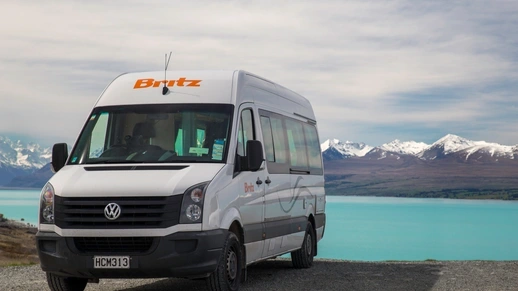 +9
2 adults/1 children
Automatic
Diesel
Kitchen
Unlimited kilometres
2 beds
AC
Shower/WC
€3,935.00
 / 
€281.07

 per night
Cheapa 6 Berth
Cheapa Campa4.1(11 Reviews)1 km from Christchurch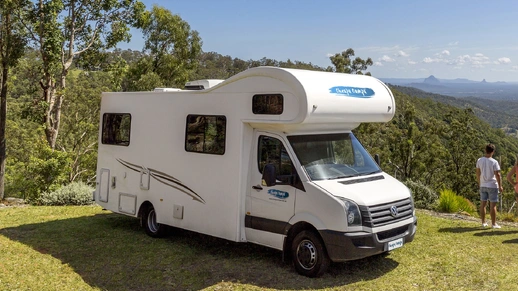 +7
6 adults
Automatic
Diesel
Kitchen
Unlimited kilometres
3 beds
AC
Shower/WC
€3,979.00
 / 
€284.21

 per night
Maui Ultima Plus
Maui4.3(21 Reviews)1 km from Christchurch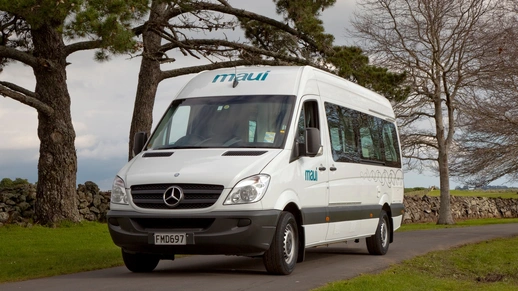 +10
2 adults/1 children
Automatic
Diesel
Kitchen
Unlimited kilometres
2 beds
AC
Shower/WC
€4,040.00
 / 
€288.57

 per night
Maui Cascade
Maui4.3(21 Reviews)1 km from Christchurch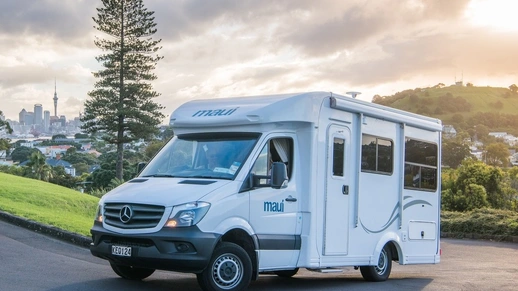 +10
4 adults
Automatic
Diesel
Kitchen
Unlimited kilometres
2 beds
AC
Shower/WC
€4,054.00
 / 
€289.57

 per night
Britz Discovery
Britz4.4(15 Reviews)1 km from Christchurch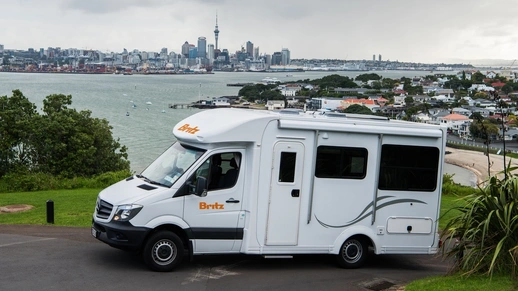 +9
4 adults
Automatic
Diesel
Kitchen
Unlimited kilometres
2 beds
AC
Shower/WC
€4,081.00
 / 
€291.50

 per night
Compact Plus
McRent4.5(33 Reviews)1 km from Christchurch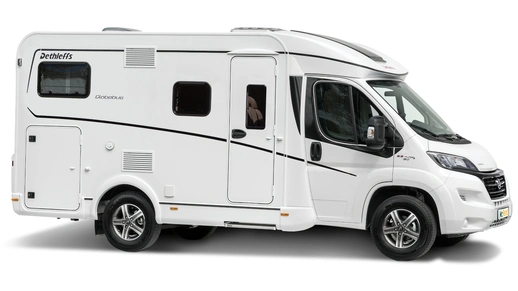 +6
2 adults
Manual
Diesel
Kitchen
Unlimited kilometres
2 beds
AC
Shower/WC
€4,094.00
 / 
€292.43

 per night
Apollo Euro Deluxe
Apollo4.1(23 Reviews)1 km from Christchurch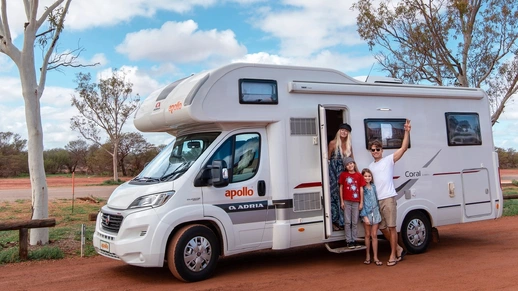 +13
6 adults
Automatic
Diesel
Kitchen
Unlimited kilometres
3 beds
AC
Shower/WC
€4,136.00
 / 
€295.43

 per night
Apollo Euro Camper
Apollo4.1(23 Reviews)1 km from Christchurch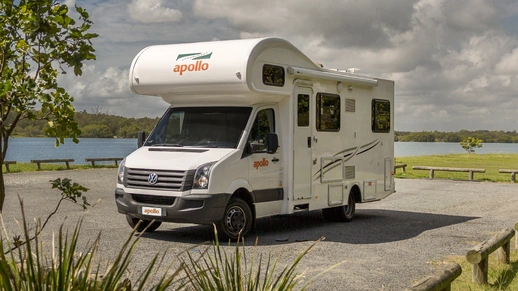 +9
4 adults
Automatic
Diesel
Kitchen
Unlimited kilometres
2 beds
AC
Shower/WC
€4,136.00
 / 
€295.43

 per night
Britz Frontier
Britz4.4(15 Reviews)1 km from Christchurch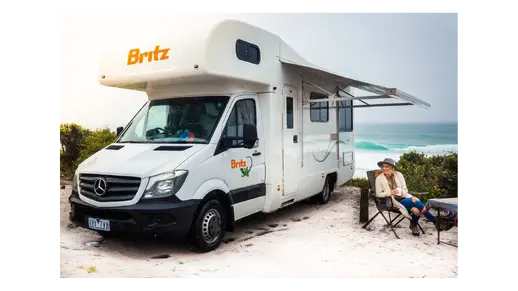 +9
6 adults
Automatic
Diesel
Kitchen
Unlimited kilometres
3 beds
AC
Shower/WC
€4,226.00
 / 
€301.86

 per night
Britz Explorer
Britz4.4(15 Reviews)1 km from Christchurch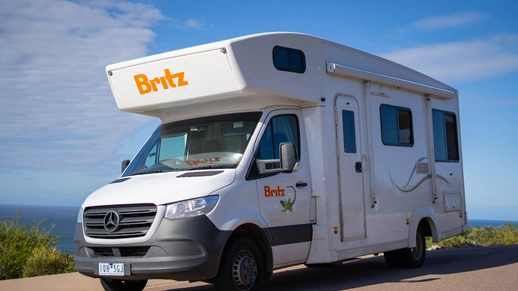 +9
4 adults
Automatic
Diesel
Kitchen
Unlimited kilometres
2 beds
AC
Shower/WC
€4,226.00
 / 
€301.86

 per night
Maui Ultima Elite
Maui4.3(21 Reviews)1 km from Christchurch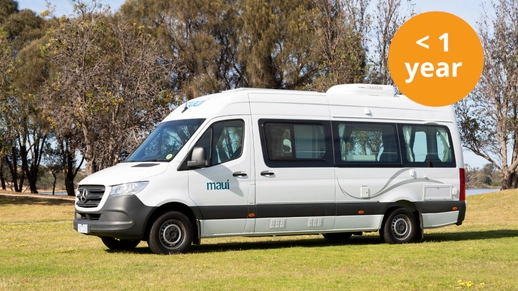 +7
2 adults
Automatic
Diesel
Kitchen
Unlimited kilometres
1 beds
AC
Shower/WC
€4,246.00
 / 
€303.29

 per night
Maui River
Maui4.3(21 Reviews)1 km from Christchurch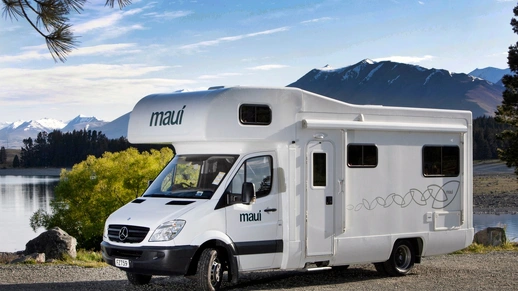 +8
6 adults
Automatic
Diesel
Kitchen
Unlimited kilometres
3 beds
AC
Shower/WC
€4,301.00
 / 
€307.21

 per night
Maui Beach
Maui4.3(21 Reviews)1 km from Christchurch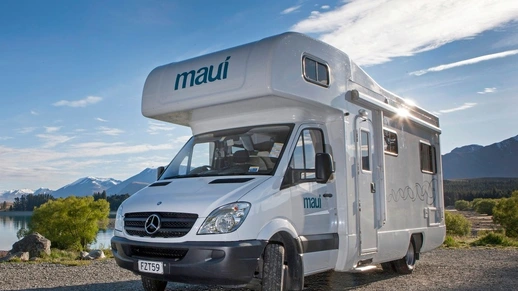 +9
4 adults
Automatic
Diesel
Kitchen
Unlimited kilometres
2 beds
AC
Shower/WC
€4,301.00
 / 
€307.21

 per night
Maui Ultima Plus Elite
Maui4.3(21 Reviews)1 km from Christchurch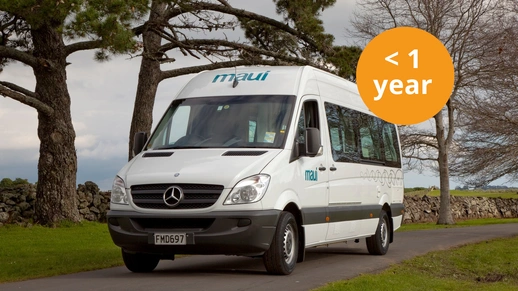 +10
2 adults/1 children
Automatic
Diesel
Kitchen
Unlimited kilometres
2 beds
AC
Shower/WC
€4,367.00
 / 
€311.93

 per night
Maui Cascade Elite
Maui4.3(21 Reviews)1 km from Christchurch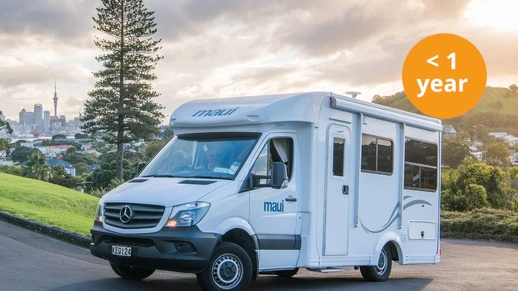 +10
4 adults
Automatic
Diesel
Kitchen
Unlimited kilometres
2 beds
AC
Shower/WC
€4,381.00
 / 
€312.93

 per night
Polaris 6 Nova
STAR4.5(2 Reviews)1 km from Christchurch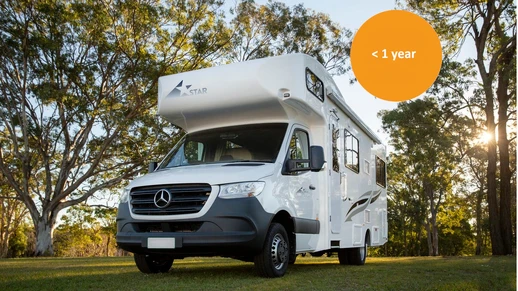 +5
4 adults/2 children
Automatic
Diesel
Kitchen
Unlimited kilometres
3 beds
AC
Shower/WC
€4,507.00
 / 
€321.93

 per night
Maui River Elite
Maui4.3(21 Reviews)1 km from Christchurch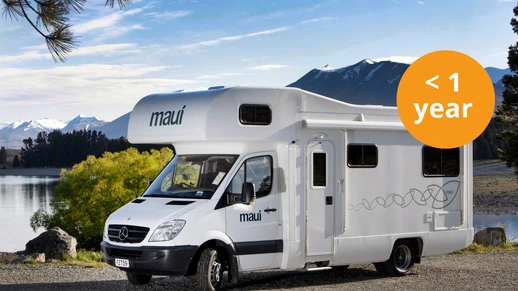 +8
6 adults
Automatic
Diesel
Kitchen
Unlimited kilometres
3 beds
AC
Shower/WC
€4,628.00
 / 
€330.57

 per night
Maui Beach Elite
Maui4.3(21 Reviews)1 km from Christchurch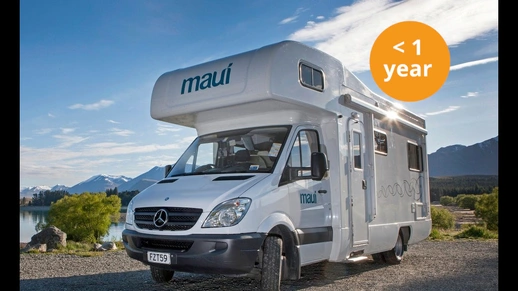 +9
4 adults
Automatic
Diesel
Kitchen
Unlimited kilometres
2 beds
AC
Shower/WC
€4,628.00
 / 
€330.57

 per night
Reviews Overview
CamperDays stands for transparency! That's why we give every customer the opportunity to share their experiences with other customers after their campervan trip.
Further offers in New Zealand: The most popular rental locations
Should you book a campervan early in Christchurch?
One of the most popular countries for campervan hire is New Zealand, offering tourists a plethora of wonderful sights to visit. Christchurch is one of the cities worth heading to if you are searching for an interesting campervan hire deal. The period of time characterised by the highest demand in this city is between November and February. Travellers who would like to rent a vehicle in Christchurch will have to pay an average of 126.25 euros per day. The most affordable prices are available to early birds who book 4 months in advance. Booking early will not only get you ahead of other travellers, it will also guarantee you the most diverse offer involving top-quality vehicles.
You are still unsure about the type of campervan that you would like to choose for your trip or have some doubts about the insurance? No worries, our experts from the CamperDays customer service department are here to help you. Remember, all reservation changes are free of charge. With CamperDays, there is also a guarantee of a fair cancellation policy.
Is independence and freedom what you search for during holidays? If yes, a campervan will be a perfect choice for travelling around New Zealand. Despite the fact that campervan hire seems slightly expensive at first, the truth is that you spend no money on accommodation, restaurants, airline tickets, and additional luggage. Your RV provides you with all of that and even more in one vehicle. The average travel time when renting a campervan in Christchurch is 46 days.
FAQ - the most frequently asked questions about campervan hire in Christchurch
When renting a campervan in Christchurch, you might be required to have an International Driving Licence in addition to your national driver's licence.

Yes, a credit card belonging to the main driver is required to pay for the deposit.

In Christchurch, there are some campervan hire companies that permit pets in their vehicles. Check the rental conditions for more information.

Yes, there are some places that stay out of reach for campervans. Please, read the rental conditions for more information.

If you have a self-contained campervan, you can camp wild in designated places.

Usually, you need to be 21, but there are companies that offer vehicles to drivers who are 18.

Usually, companies in Christchurch allow babies in the campervans. However, there are some companies with vehicles that are not suitable for installing child or booster seats.
Our partners
Pick-up locations in Christchurch and nearby
We need your consent to load the Google Maps service!
We use Google Maps to embed content that may collect data about your activity. Please review the details and accept the service to see this content.
Stations near Christchurch
Spaceships
160 Orchard Road
8051 New Zealand
Jucy
157 Orchard Road
8051 New Zealand
STAR
157 Orchard Road
8051 New Zealand
Maui
159 Orchard Road
8053 New Zealand
More than 700 locations worldwide
Worldwide campervan rental
Compare the prices for different campervans, locations, and dates in our price comparison tool and find the most affordable option for your trip.
We will help you find the perfect campervan for your trip

Our partners are available across the globe at more than 700 locations

We guarantee clear pricing and 100% transparency