16 offers
for your holiday in Reykjavik
Go SMART Camper 2
Go CampersNew provider35 km from Reykjavik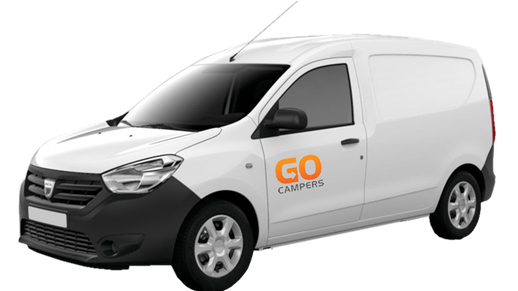 +15
2 adults
Manual
Petrol
Kitchen
Unlimited kilometres
1 beds
AC
€1,377.00
 / 
€98.36

 per night
Go ICELAND Camper 2
Go CampersNew provider35 km from Reykjavik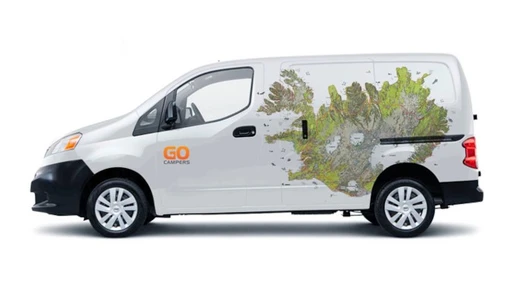 +7
2 adults
Manual
Diesel
Kitchen
Unlimited kilometres
AC
€1,440.00
 / 
€102.86

 per night
Go SMART Automatic Camper 2
Go CampersNew provider35 km from Reykjavik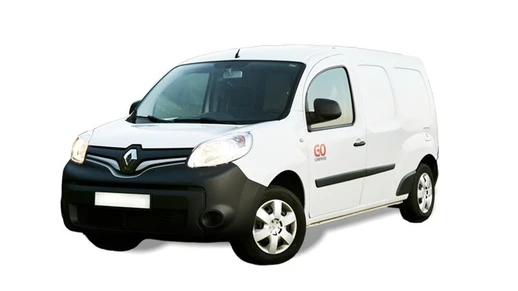 +10
2 adults
Automatic
Diesel
Kitchen
Unlimited kilometres
1 beds
AC
€1,700.00
 / 
€121.43

 per night
Go LITE Camper 3
Go CampersNew provider35 km from Reykjavik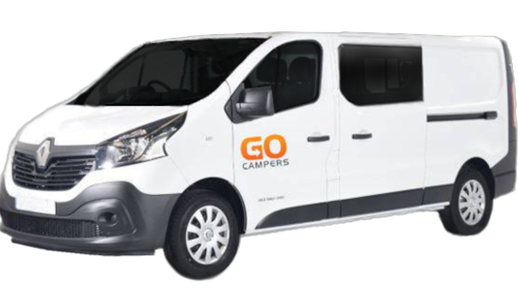 +12
3 adults
Manual
Diesel
Kitchen
Unlimited kilometres
1 beds
AC
€1,862.00
 / 
€133.00

 per night
Go LITE Automatic Camper 3
Go CampersNew provider35 km from Reykjavik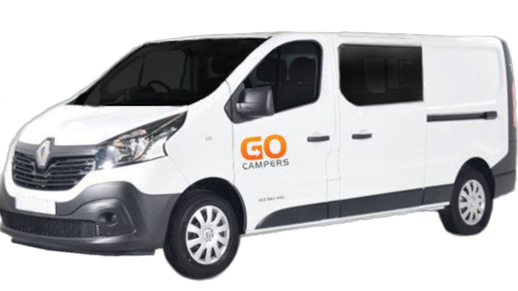 +11
3 adults
Automatic
Diesel
Kitchen
Unlimited kilometres
1 beds
AC
€2,002.00
 / 
€143.00

 per night
Go BIG Camper 5
Go CampersNew provider35 km from Reykjavik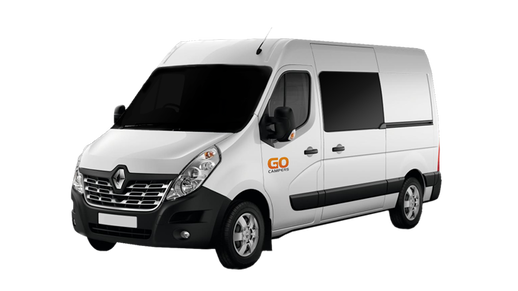 +11
4 adults/1 children
Manual
Diesel
Kitchen
Unlimited kilometres
2 beds
AC
€2,315.00
 / 
€165.36

 per night
Go BIG Automatic Camper 5
Go CampersNew provider35 km from Reykjavik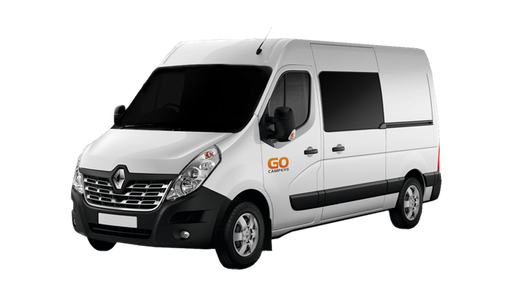 +10
4 adults/1 children
Automatic
Diesel
Kitchen
Unlimited kilometres
2 beds
AC
€2,665.00
 / 
€190.36

 per night
TC Van
Touring Cars4.3(9 Reviews)37 km from Reykjavik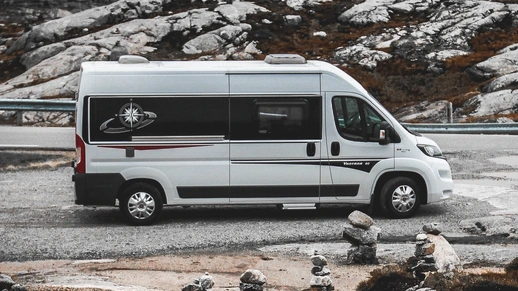 +6
2 adults
Manual
Diesel
Kitchen
Unlimited kilometres
1 beds
AC
Shower/WC
Pets allowed
€2,813.00
 / 
€200.93

 per night
TC Small
Touring Cars4.3(9 Reviews)37 km from Reykjavik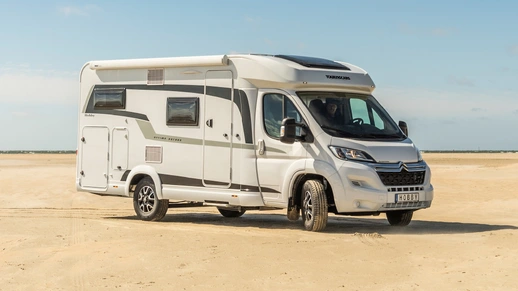 +6
2 adults
Manual
Diesel
Kitchen
Unlimited kilometres
1 beds
AC
Shower/WC
Pets allowed
€2,883.00
 / 
€205.93

 per night
Go 4x4 Camper 2
Go CampersNew provider35 km from Reykjavik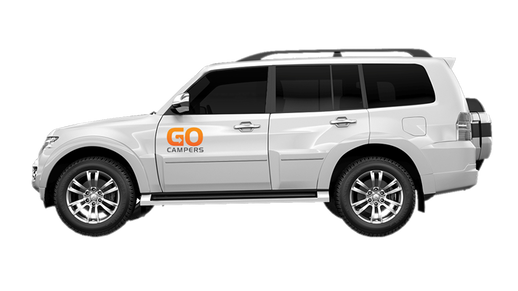 +10
2 adults
Automatic
Diesel
Kitchen
Unlimited kilometres
1 beds
AC
4WD
€2,994.00
 / 
€213.86

 per night
TC Medium
Touring Cars4.3(9 Reviews)37 km from Reykjavik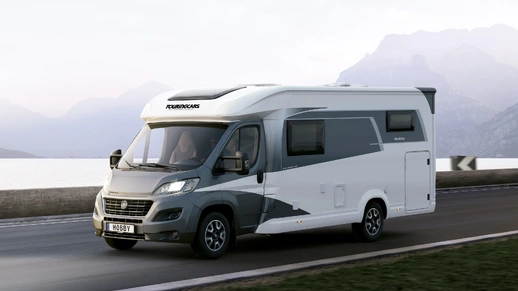 +6
4 adults
Manual
Diesel
Kitchen
Unlimited kilometres
2 beds
AC
Shower/WC
Pets allowed
€3,134.00
 / 
€223.86

 per night
Urban Plus
McRent4.5(33 Reviews)36 km from Reykjavik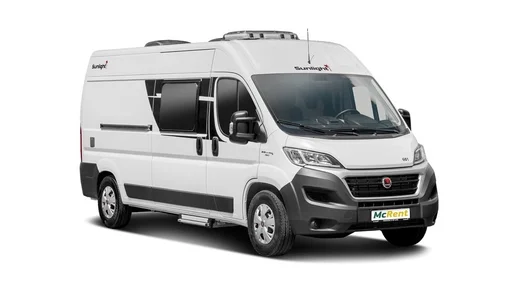 +8
2 adults
Manual
Diesel
Kitchen
Unlimited kilometres
1 beds
AC
Shower/WC
€3,308.00
 / 
€236.29

 per night
Compact Plus
McRent4.5(33 Reviews)36 km from Reykjavik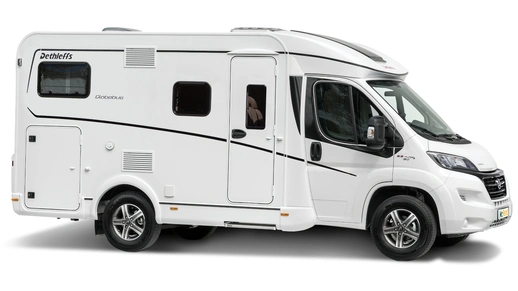 +6
2 adults
Manual
Diesel
Kitchen
Unlimited kilometres
2 beds
AC
Shower/WC
€3,414.00
 / 
€243.86

 per night
TC Family 5 Berth
Touring Cars4.3(9 Reviews)37 km from Reykjavik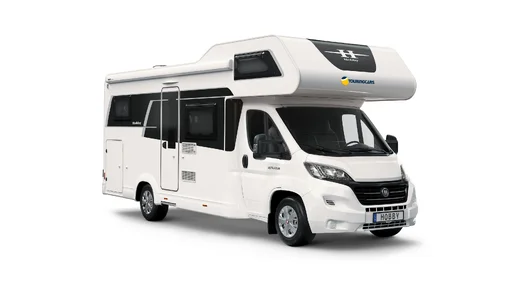 +5
5 adults
Manual
Diesel
Kitchen
Unlimited kilometres
4 beds
AC
Shower/WC
Pets allowed
€3,525.00
 / 
€251.79

 per night
TC Large 5 Berth
Touring Cars4.3(9 Reviews)37 km from Reykjavik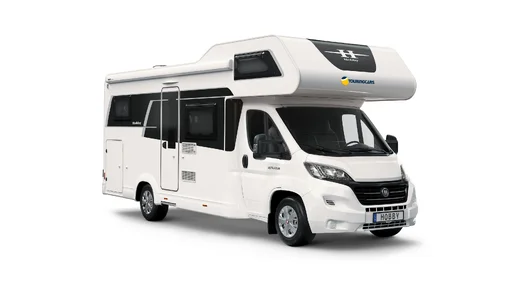 +5
5 adults
Manual
Diesel
Kitchen
Unlimited kilometres
3 beds
AC
Shower/WC
Pets allowed
€3,525.00
 / 
€251.79

 per night
Family Standard
McRent4.5(33 Reviews)36 km from Reykjavik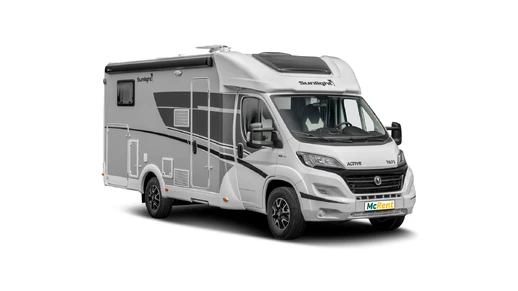 +10
4 adults
Manual
Diesel
Kitchen
Unlimited kilometres
3 beds
AC
Shower/WC
€3,677.00
 / 
€262.64

 per night
Reviews Overview
CamperDays stands for transparency! That's why we give every customer the opportunity to share their experiences with other customers after their campervan trip.
A unique holiday experience
Campervan hire in Iceland
Renting a campervan in Iceland
Iceland is a unique little island at the top of the world and one of the most popular ways to explore it is with a campervan. You can visit any time of the year, but a winter visit will need some extra planning and perhaps a 4x4 campervan. However, visiting Iceland in winter is also recommended as you can visit magnificent icy waterfalls, snow-swept valleys and dramatic northern lights. In the summertime, you can enjoy the midnight sun, exploding geysers and emerald-blue lagoons. Travelling around Iceland with a campervan is cost-effective and gives you the most amount of freedom to explore this beautiful island.
Why is it worth booking a campervan in Iceland early?
Vast spaces, panoramic routes, and nature parks are the primary makeup of Iceland. The country is a true paradise for those who enjoy spending their holidays behind the wheel of a campervan. The period characterised by the highest demand for campervan hire in Iceland is between May and September, when the weather is most favourable for road travel. The average travel time in Iceland is 27 days. What can you do to find the best deal at the most affordable price? There is nothing simpler than renting a campervan as early as a little over 4 months in advance. Taking early steps is a guarantee of the widest choice of vehicles and the best availability. The average campervan hire in Iceland costs 283.40 euros per day.
You are still undecided about renting a campervan because you are not yet sure about the dates of your holidays? No worries! The experts at the CamperDays customer service department will quickly find a solution to your problem. Remember that changing your reservation is always free of charge at CamperDays. You can also enjoy a very transparent cancellation policy.
One of the many advantages that campervan travel can offer is the fact that you do not have to worry about any additional costs. Since you have your accommodation and your own dining space inside the RV, you stay fully independent while on the road. An additional benefit will be spending valuable time in the great outdoors, close to nature and its attractions. You no longer have to worry about renting a car or following any tight schedules. Your campervan is literally all you need.
Our Partners
Which rental companies are available in Iceland?
We only work with reliable, trustworthy partners who offer the best services to ensure that you find the right campervan in Iceland. Our partners have many years of experience and state-of-the-art fleets, so you are guaranteed to find the right campervan to explore Iceland.
Iceland is a treasure trove of diverse campervan hire companies. Among the most popular, you will find Touring Cars and McRent.
Touring Cars
Touring Cars is the most popular campervan hire company in Iceland. Their basic package comes with unlimited mileage and kitchen equipment. You will also enjoy a number of practical amenities. Touring Cars is available in Reykjavik.
McRent
McRent's services are the quintessence of quality. Along with a favourable standard insurance, you can also enjoy unlimited mileage. It is one of the 2 most popular campervan hire companies in Iceland. It can be found in Reykjavik.
There are campervan hire companies in Iceland offering airport transfer as one of their services. If you would like to take advantage of such a service, you need to contact the rental company in advance. You can also reach the depots on your own. The most convenient way to do it will be taking a taxi. Remember to pick them up at official taxi ranks near the airport.
Do You Have Any Questions About Renting a Motorhome?
Would you like to enquire about a motorhome or do you need further information before making a booking? You can contact us without obligation either from Monday to Friday 8am - 4pm by phone or at any time via our online contact form.
Tips on renting a campervan in Iceland
The summer season can get very busy in Iceland, so we recommend that you book several months in advance.
Visiting Iceland in a campervan is the best way to stay flexible and see as many sights as possible. The demand during the summer months is considerably higher, therefore it is recommended to book as early as possible. Booking early gives you the flexibility to choose a campervan which is best suited to your needs. In addition, it also gives you the best chance of getting a cheaper daily rate with savings of up to £75.
Campervan offers for couples in Iceland
For a romantic trip for two exploring Iceland and other cities nearby, a smaller motorhome is just right. Discover our selection of vehicles for two people and explore together.


Campervan offers for families in Iceland
If you want to go on a family camping holiday in Iceland, we recommend a large motorhome. Alcove models are very popular with families with children, as the motorhomes are spacious and have several sleeping and seating areas.


Campervan offers for dog owners in Iceland
Whether it's a campervan or a classic motorhome, there are now several rental companies in Iceland that allow pets in their vehicles. In the CamperDays search, you can easily search for suitable offers using the "Pets allowed" filter.


The must-see parts of Iceland
Iceland is small enough to travel around yet diverse enough to spend a lifetime exploring. We have listed just a few of the many attractions in Iceland.
The Blue Lagoon
Just 40 mins drive from Reykjavík.

Visit one of Iceland's most famous attractions and experience the famous healing powers of the mineral-rich waters.

Get a massage in the warm water or go on a guided tour of the pools.

Relax at the waterside and enjoy luxury food while soaking up the views.
Reykjavík
Visit the northernmost capital city on earth with its beautiful painted timber buildings.

Stroll around the city and visit one of the many craft coffee houses or microbreweries.

Visit the 242ft high Hallgrímskirkja tower that dominates the Reykjavík skyline.

Go to the Old Harbour and visit some of the many art galleries and museums.
The Golden Circle
This 185 mile loop can be driven from Reykjavík in a day, but there is plenty to see if you want to extend it to a couple of days.

See the magnificent Gullfoss waterfall, visit Þingvellir National Park where the tectonic plates meet and watch water shoot up to 130 ft from the famous Geysir.

Extend the trip and go rock climbing, rafting, visit the hydropower museum or soak in the goo-pools.
The Ring Road
Drive the 820mile ring road around the island on tar-sealed roads starting and finishing in Reykjavík.

Spend 7-14 days exploring lagoons, geysers, waterfalls, glaciers and much more.

See the largest ice cap outside the poles in the Vatnajökull National Park.

Choose from almost any outdoor activity and organise a tour or trip along the way.
Popular festivals and events in Iceland
Food and Fun (February): the best local restaurants in Reykjavik create discounted menus over the 4-day festival as international chefs take on the challenge to create the best dishes only using Icelandic ingredients.

Reykjavik Art Festival (June): see displays from artists from all over the world at this government-sponsored festival.

Akureyri Art Summer Festival (June/July): hidden up in the northern town of Akureyri, this 2-month long festival hosts an array of music and art performances.

Reykjavík International Film Festival(September): this 10-day festival screens classics, premiers and retrospective films along with seminars and workshops on film-related themes.
Campsites in Iceland
Camping Húsafelli
311 Húsafell
Borgarbyggð


Laugarfell
701 Egilsstaðir
Camping Hamrar
Hamrar 1, 601 Akureyri
Questions and Answers
The most frequently asked questions about a camper holiday in Iceland
Yes! But there are some things to consider. Make sure you rent a campervan with a night heater (often called a Webasto Heater). Check to see which campsites operate over winter, plan extra time for driving and bring lots of warm clothes.

Wild camping is not allowed and you will always need explicit permission from the landowner. However, there are lots of campsites offering great facilities in Iceland.

Expect to pay around £15-25 per person per night. You can buy an Iceland Camping Card which gives you access to many campsites around the country and discounts on fuel. Cards can be purchased from any participating petrol station or campsite.

No, most roads are in good condition and accessible with a regular campervan. However, if you want to visit during the winter or go off the beaten track then a campervan which is suited to driving on different surfaces is recommended. You should also check for insurance that covers gravel roads etc.

If you want to drive around the Ring Road and have a few extra nights in Reykjavík, then 14 days would be enough. If you plan to do some extra excursions, then we would recommend staying for around 3 weeks.
More than 700 locations worldwide
Worldwide campervan rental
Compare the prices for different campervans, locations, and dates in our price comparison tool and find the most affordable option for your trip.
We will help you find the perfect campervan for your trip

Our partners are available across the globe at more than 700 locations

We guarantee clear pricing and 100% transparency