23 offers
for your holiday in Stockholm
Beach Hostel
roadsurfer4.5(39 Reviews)23 km from Stockholm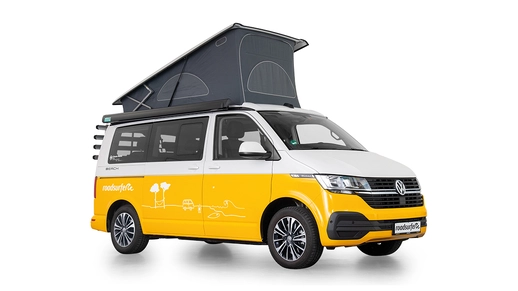 +10
4 adults/1 children
Automatic
Diesel
Kitchen
Unlimited kilometres
2 beds
AC
Pets allowed
€1,119.00
 / 
€79.93

 per night
Surfer Suite
roadsurfer4.5(39 Reviews)23 km from Stockholm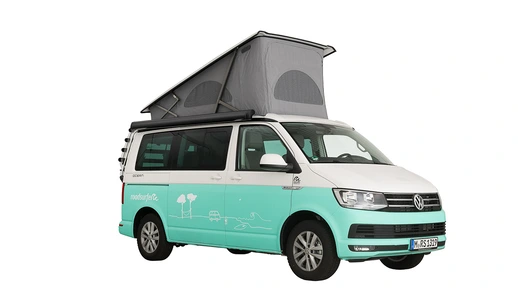 +10
4 adults
Automatic
Diesel
Kitchen
Unlimited kilometres
2 beds
AC
Pets allowed
€1,315.00
 / 
€93.93

 per night
Camper Cabin
roadsurfer4.5(39 Reviews)23 km from Stockholm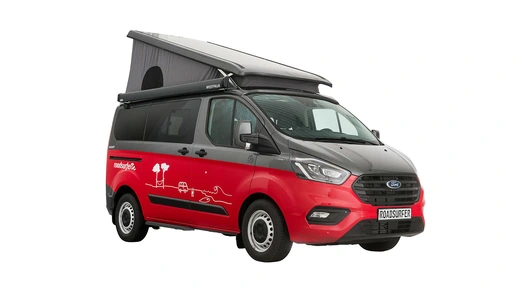 +9
4 adults/1 children
Automatic
Diesel
Kitchen
Unlimited kilometres
2 beds
AC
Pets allowed
€1,315.00
 / 
€93.93

 per night
Couple Cottage
roadsurfer4.5(39 Reviews)23 km from Stockholm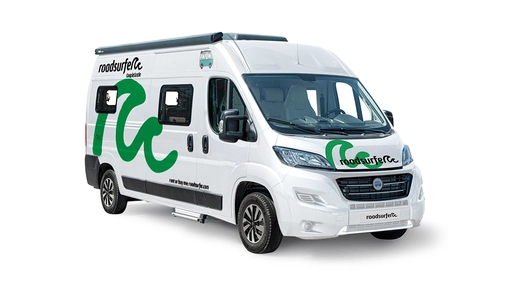 +8
2 adults
Diesel
Kitchen
Unlimited kilometres
1 beds
AC
Shower/WC
Pets allowed
€1,429.00
 / 
€102.07

 per night
Road House
roadsurfer4.5(39 Reviews)23 km from Stockholm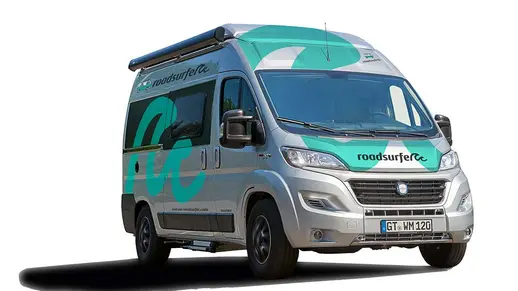 +6
4 adults
Diesel
Kitchen
Unlimited kilometres
2 beds
AC
Shower/WC
Pets allowed
€1,455.00
 / 
€103.93

 per night
Urban Standard
McRent4.5(33 Reviews)44 km from Stockholm
+9
2 adults/2 children
Manual
Diesel
Kitchen
Unlimited kilometres
2 beds
AC
€1,481.00
 / 
€105.79

 per night
Family Finca
roadsurfer4.5(39 Reviews)23 km from Stockholm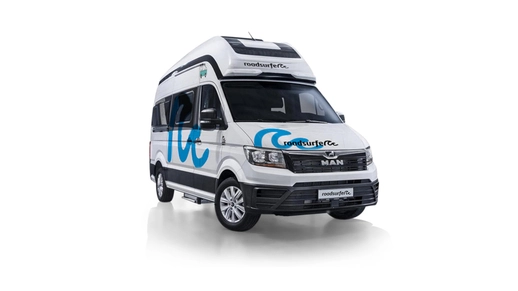 +10
2 adults/2 children
Automatic
Diesel
Kitchen
Unlimited kilometres
2 beds
AC
Shower/WC
Pets allowed
€1,485.00
 / 
€106.07

 per night
Camper Castle
roadsurfer4.5(39 Reviews)23 km from Stockholm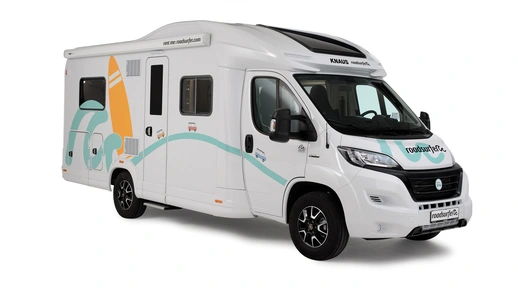 +5
3 adults
Diesel
Kitchen
Unlimited kilometres
2 beds
AC
Shower/WC
Pets allowed
€1,595.00
 / 
€113.93

 per night
Van Villa
roadsurfer4.5(39 Reviews)23 km from Stockholm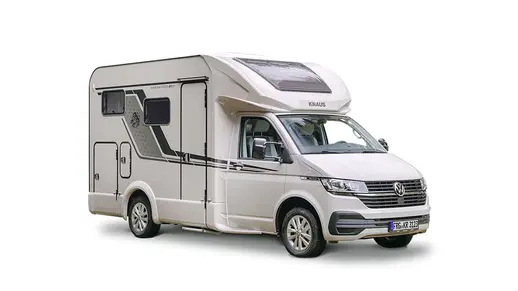 +8
2 adults/2 children
Automatic
Kitchen
Unlimited kilometres
2 beds
AC
Shower/WC
Pets allowed
€1,595.00
 / 
€113.93

 per night
Urban Plus
McRent4.5(33 Reviews)44 km from Stockholm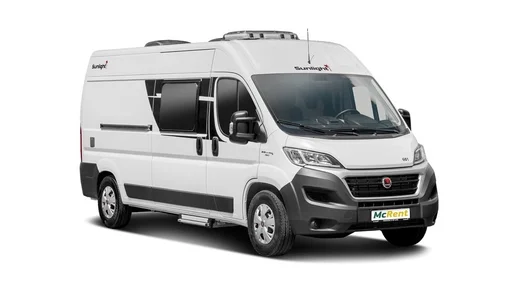 +8
2 adults
Manual
Diesel
Kitchen
Unlimited kilometres
1 beds
AC
Shower/WC
€1,601.00
 / 
€114.36

 per night
Urban Luxury
McRent4.5(33 Reviews)44 km from Stockholm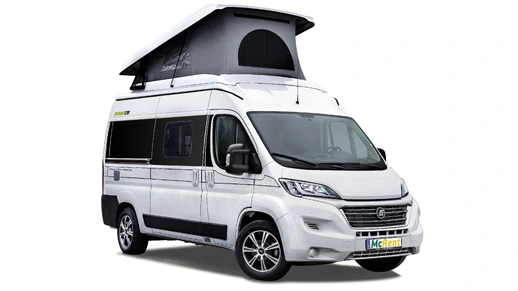 +7
2 adults/2 children
Manual
Diesel
Kitchen
Unlimited kilometres
2 beds
AC
Shower/WC
€1,695.00
 / 
€121.07

 per night
Compact Plus
McRent4.5(33 Reviews)44 km from Stockholm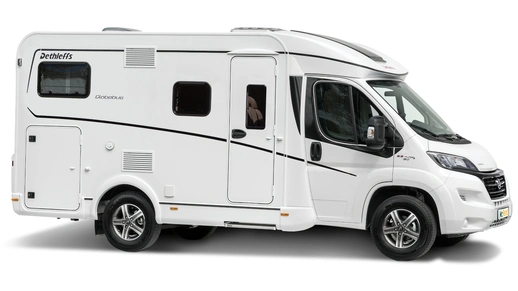 +6
2 adults
Manual
Diesel
Kitchen
Unlimited kilometres
2 beds
AC
Shower/WC
€1,733.00
 / 
€123.79

 per night
Family Standard
McRent4.5(33 Reviews)44 km from Stockholm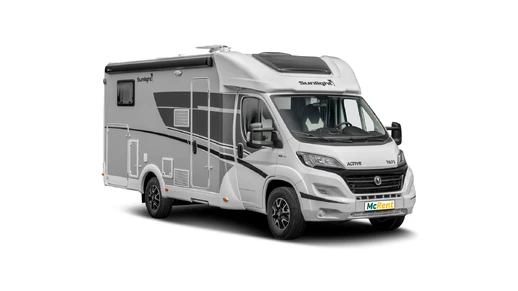 +10
4 adults
Manual
Diesel
Kitchen
Unlimited kilometres
3 beds
AC
Shower/WC
€1,772.00
 / 
€126.57

 per night
Comfort Standard
McRent4.5(33 Reviews)44 km from Stockholm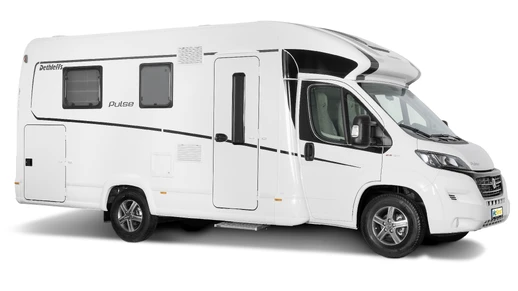 +7
2 adults
Manual
Diesel
Kitchen
Unlimited kilometres
1 beds
AC
Shower/WC
€1,832.00
 / 
€130.86

 per night
Family Plus
McRent4.5(33 Reviews)44 km from Stockholm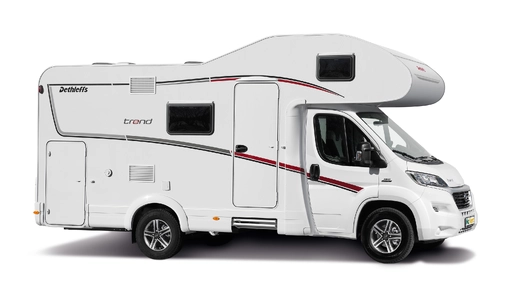 +11
3 adults/2 children
Manual
Diesel
Kitchen
Unlimited kilometres
4 beds
AC
Shower/WC
€1,832.00
 / 
€130.86

 per night
Family Luxury
McRent4.5(33 Reviews)44 km from Stockholm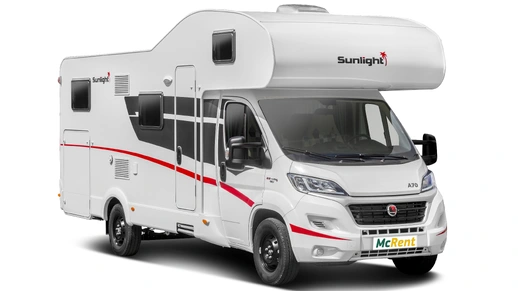 +8
3 adults/2 children
Manual
Diesel
Kitchen
Unlimited kilometres
3 beds
AC
Shower/WC
€1,892.00
 / 
€135.14

 per night
TC Van
Touring Cars4.3(9 Reviews)34 km from Stockholm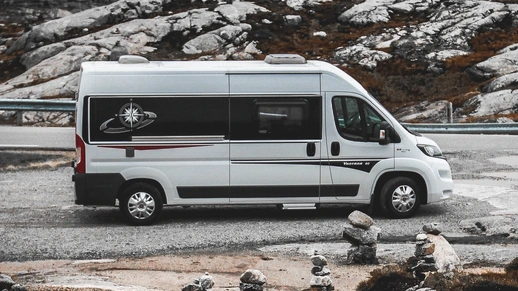 +6
2 adults
Manual
Diesel
Kitchen
Unlimited kilometres
1 beds
AC
Shower/WC
Pets allowed
€1,924.00
 / 
€137.43

 per night
Comfort Plus
McRent4.5(33 Reviews)44 km from Stockholm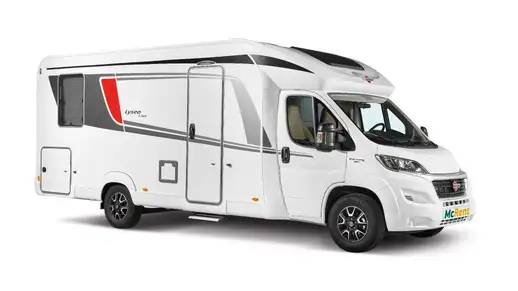 +9
4 adults
Manual
Diesel
Kitchen
Unlimited kilometres
3 beds
AC
Shower/WC
€1,952.00
 / 
€139.43

 per night
Comfort Luxury
McRent4.5(33 Reviews)44 km from Stockholm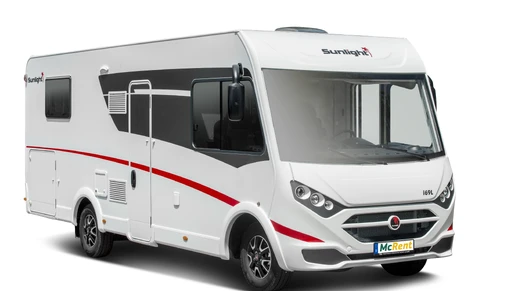 +8
4 adults
Manual
Diesel
Kitchen
Unlimited kilometres
2 beds
AC
Shower/WC
€2,012.00
 / 
€143.71

 per night
TC Small
Touring Cars4.3(9 Reviews)34 km from Stockholm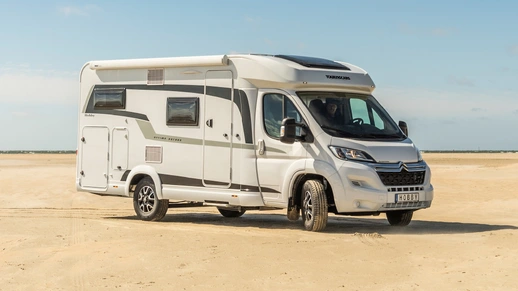 +6
2 adults
Manual
Diesel
Kitchen
Unlimited kilometres
1 beds
AC
Shower/WC
Pets allowed
€2,112.00
 / 
€150.86

 per night
TC Medium
Touring Cars4.3(9 Reviews)34 km from Stockholm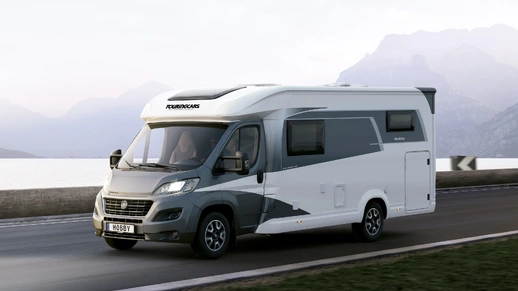 +6
4 adults
Manual
Diesel
Kitchen
Unlimited kilometres
2 beds
AC
Shower/WC
Pets allowed
€2,148.00
 / 
€153.43

 per night
TC Family 5 Berth
Touring Cars4.3(9 Reviews)34 km from Stockholm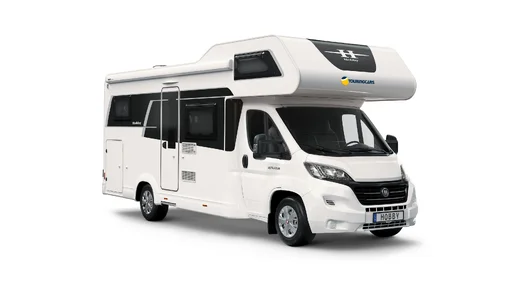 +5
5 adults
Manual
Diesel
Kitchen
Unlimited kilometres
4 beds
AC
Shower/WC
Pets allowed
€2,148.00
 / 
€153.43

 per night
TC Large 5 Berth
Touring Cars4.3(9 Reviews)34 km from Stockholm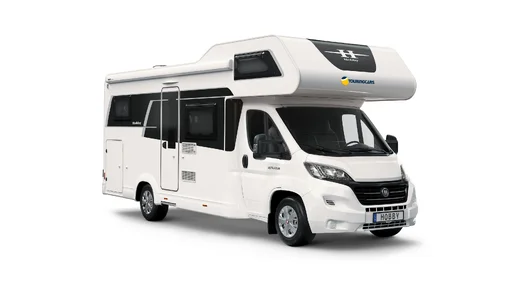 +5
5 adults
Manual
Diesel
Kitchen
Unlimited kilometres
3 beds
AC
Shower/WC
Pets allowed
€2,148.00
 / 
€153.43

 per night
Reviews Overview
CamperDays stands for transparency! That's why we give every customer the opportunity to share their experiences with other customers after their campervan trip.
Why is it worth booking a campervan in Sweden early?
Campervan fans will be pleased with what Sweden has to offer for adventure-thirsty campervan enthusiasts who would like to spend their holidays behind the wheel. Stunning nature parks, dense forests, and impeccable road conditions are everything that Sweden promises to the visiting tourists. There are a number of cities in Sweden where campervan hire is available virtually all year round. However, the most popular period of time, characterised by the highest demand, is between May and August. In order to get ahead of the competition, it is best to book a vehicle a little over 4 months in advance. The average price of campervan hire in Sweden is 188.06 euros per day, and the average travel time is 37 days. Renting a campervan early ensures the best selection of campervans at the most affordable prices. At that time, there is also great likelihood that you will benefit from the best price-performance ratio.
If your holiday plans are not fixed yet, do not worry. Our experts at the CamperDays customer service department will answer all your questions. An additional advantage is that they are also treasure troves of tips on campervan hire companies. We guarantee transparent cancellation conditions and no additional costs for reservation changes. We are here to help you!
Motorhomes are perfect for those who value autonomy. While on the road, you are never limited by any timetables or schedules. There is no need for you to search for affordable airline tickets or accommodation options. With your own campervan, car rental is also needless. You can sleep and eat inside your own vehicle whenever you want to. There is an additional possibility to adjust your holiday plans at every stage of your adventure!
Which rental companies are available in Sweden?
Sweden offers a wide selection of campervan hire companies. Touring Cars and McRent are the most popular companies that can be found in this Scandinavian country.
Touring Cars
Touring Cars is one of the 2 companies that are in the highest demand in Sweden. It will be an ideal choice for all types of drivers. It offers a wide selection of complimentary amenities, like kitchen equipment and cooking utensils. Touring Cars is available in Stockholm and Malmö.
McRent
McRent is valued for its wide fleet consisting of diverse vehicles. These include both small panel trucks and luxurious fully integrated vehicles. There is an option of additional driver. You will also enjoy unlimited kilometres. McRent is available in Stockholm and Umeå.
A number of rental companies in Sweden offer complimentary airport shuttle. If you wish to benefit from this service, you should always contact a given company in advance. You can also take a taxi. Remember to pick them up at official taxi ranks near the airport. You should also avoid unlicensed vehicles for your own protection.
Do You Have Any Questions About Renting a Motorhome?
Would you like to enquire about a motorhome or do you need further information before making a booking? You can contact us without obligation either from Monday to Friday 8am - 4pm by phone or at any time via our online contact form.
Campervan offers for couples in Sweden
For a romantic trip for two exploring Sweden and other cities nearby, a smaller motorhome is just right. Discover our selection of vehicles for two people and explore together.


Campervan offers for families in Sweden
If you want to go on a family camping holiday in Sweden, we recommend a large motorhome. Alcove models are very popular with families with children, as the motorhomes are spacious and have several sleeping and seating areas.


Campervan offers for dog owners in Sweden
Whether it's a campervan or a classic motorhome, there are now several rental companies in Sweden that allow pets in their vehicles. In the CamperDays search, you can easily search for suitable offers using the "Pets allowed" filter.


Campsites in Sweden
Caravan Club Levsnäs
Soldvägen 149
792 90 Sollerön

Gästhamnen Ma­rie­stad
Hamngatan 43
542 30 Mariestad
First Camp City – Stockholm
Flatens skogsväg 30
128 30 Skarpnäck

Tofta Camping AB
Tofta 362
622 66 Gotlands Tofta
FAQ - the most frequently asked questions about campervan hire in Sweden
In Sweden, the only document that is necessary is a national driver's licence that has been issued in the EU.

You will need the main driver's credit card to pay for the deposit.

In Sweden, many campervan hire companies allow pets in their vehicles. For more information, you should check the rental conditions.

You can cross borders without notifying the authorities. However, always notify the rental company beforehand.

Yes, there are a number of places around Sweden where you can camp wild. For more information, you can contact the CamperDays customer service.

Usually, you have to be 21 to rent a vehicle in Sweden. It is also advisable to check the rental conditions for more information.

Most campervan hire companies have nothing against toddlers in their RVs.
More than 700 locations worldwide
Worldwide campervan rental
Compare the prices for different campervans, locations, and dates in our price comparison tool and find the most affordable option for your trip.
We will help you find the perfect campervan for your trip

Our partners are available across the globe at more than 700 locations

We guarantee clear pricing and 100% transparency