11 offers
for your holiday in Málaga
Beach Hostel
roadsurfer4.5(39 Reviews)9 km from Málaga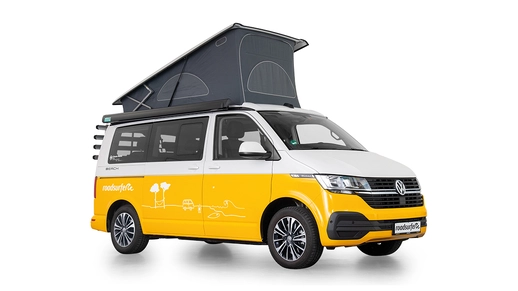 +10
4 adults/1 children
Automatic
Diesel
Kitchen
Unlimited kilometres
2 beds
AC
Pets allowed
€859.00
 / 
€61.36

 per night
Surfer Suite
roadsurfer4.5(39 Reviews)9 km from Málaga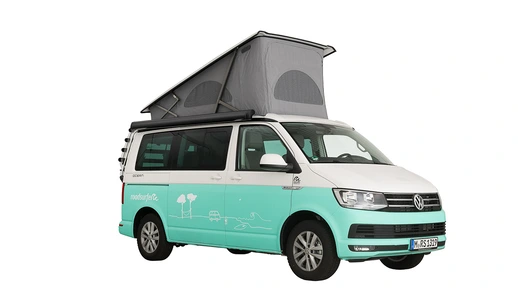 +10
4 adults
Automatic
Diesel
Kitchen
Unlimited kilometres
2 beds
AC
Pets allowed
€1,055.00
 / 
€75.36

 per night
Camper Cabin
roadsurfer4.5(39 Reviews)9 km from Málaga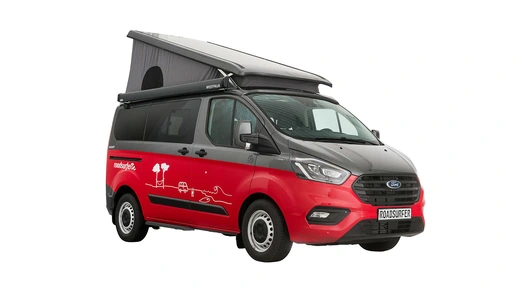 +9
4 adults/1 children
Automatic
Diesel
Kitchen
Unlimited kilometres
2 beds
AC
Pets allowed
€1,055.00
 / 
€75.36

 per night
Travel Home
roadsurfer4.5(39 Reviews)9 km from Málaga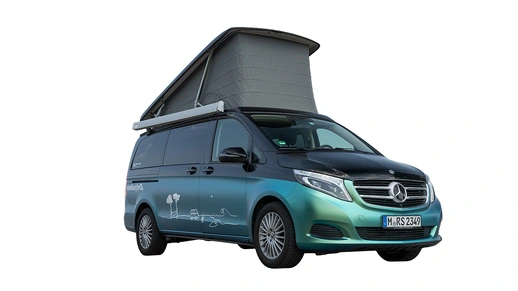 +8
4 adults
Automatic
Diesel
Kitchen
Unlimited kilometres
2 beds
AC
Pets allowed
€1,139.00
 / 
€81.36

 per night
Road House
roadsurfer4.5(39 Reviews)9 km from Málaga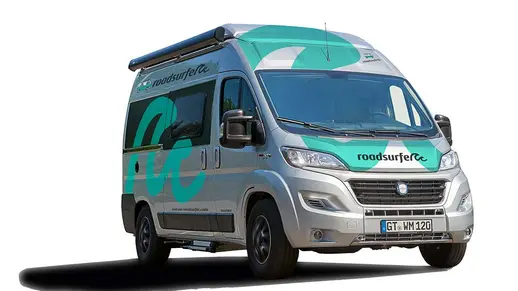 +6
4 adults
Diesel
Kitchen
Unlimited kilometres
2 beds
AC
Shower/WC
Pets allowed
€1,195.00
 / 
€85.36

 per night
Compact Plus
McRent4.5(33 Reviews)1 km from Málaga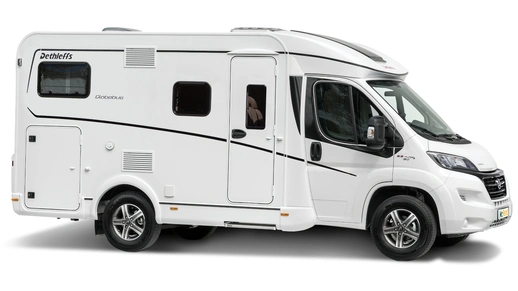 +6
2 adults
Manual
Diesel
Kitchen
Unlimited kilometres
2 beds
AC
Shower/WC
€1,226.00
 / 
€87.57

 per night
Urban Luxury
McRent4.5(33 Reviews)1 km from Málaga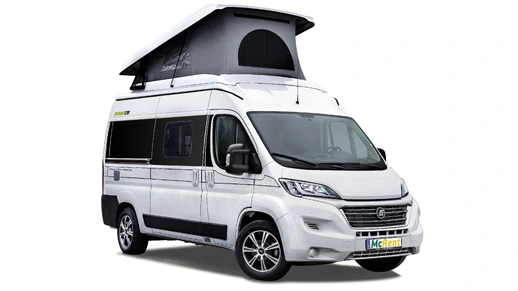 +7
2 adults/2 children
Manual
Diesel
Kitchen
Unlimited kilometres
2 beds
AC
Shower/WC
€1,291.00
 / 
€92.21

 per night
Family Standard
McRent4.5(33 Reviews)1 km from Málaga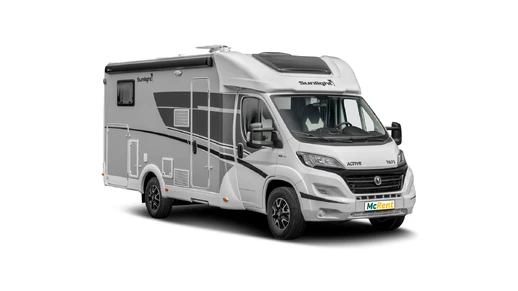 +10
4 adults
Manual
Diesel
Kitchen
Unlimited kilometres
3 beds
AC
Shower/WC
€1,502.00
 / 
€107.29

 per night
Comfort Standard
McRent4.5(33 Reviews)1 km from Málaga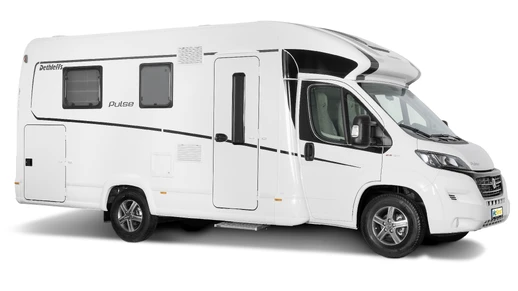 +7
2 adults
Manual
Diesel
Kitchen
Unlimited kilometres
1 beds
AC
Shower/WC
€1,739.00
 / 
€124.21

 per night
Family Luxury
McRent4.5(33 Reviews)1 km from Málaga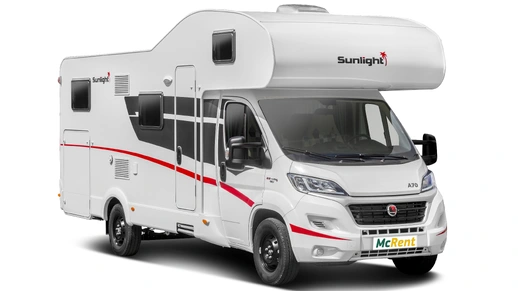 +8
3 adults/2 children
Manual
Diesel
Kitchen
Unlimited kilometres
3 beds
AC
Shower/WC
€1,897.00
 / 
€135.50

 per night
Comfort Luxury
McRent4.5(33 Reviews)1 km from Málaga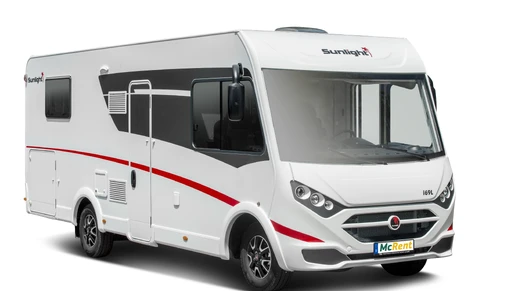 +8
4 adults
Manual
Diesel
Kitchen
Unlimited kilometres
2 beds
AC
Shower/WC
€1,976.00
 / 
€141.14

 per night
Reviews Overview
CamperDays stands for transparency! That's why we give every customer the opportunity to share their experiences with other customers after their campervan trip.
Why is it worth booking a campervan in Malaga early?
The mild and welcoming climate prevailing in Spain is a perfect background for campervan holidays. One of the cities where you will find a number of interesting vehicle offers is in Malaga. The period that is characterised by the highest demand for campervans in this city is between September and October and in December. Travellers who rent there have to pay the average daily price of 96.53 euros, whereas the average travel time is 14 days. If you wish to benefit from the most favourable prices, it is best to take steps as early as almost 4 months in advance. In such a way, you can easily get the best price-performance ratio and choose from the widest fleet of vehicles.
Renting a campervan might seem a daunting challenge at first, but do not worry, our team of experts at CamperDays is waiting to come to your aid. Contact us, and we will eagerly answer all your questions. Our customer service department is virtually a treasure trove of great advice. Among the numerous advantages that you will enjoy are a transparent cancellation policy and no additional costs for reservation changes.
If you associate holidays with carefree moments and no limits, a campervan is a holiday option for you. When travelling in a campervan, you will never experience boredom as you can easily change your plans all the time. Planning ahead when airline tickets are still affordable is not an option here. You no longer have to spend money on such things as accommodation, restaurants, or car rental. Following tight schedules will also stop giving you sleepless nights.
Our partners
Pick-up locations in Málaga and nearby
We need your consent to load the Google Maps service!
We use Google Maps to embed content that may collect data about your activity. Please review the details and accept the service to see this content.
Stations near Málaga
McRent
Av. General Duque de Aveiro, 4
29140 Spain
roadsurfer
C/ José Calderón 120
29590 Spain
Do You Have Any Questions About Renting a Motorhome?
Would you like to enquire about a motorhome or do you need further information before making a booking? You can contact us without obligation either from Monday to Friday 8am - 4pm by phone or at any time via our online contact form.
Campervan offers for families in Málaga
If you want to go on a family camping holiday in Málaga, we recommend a large motorhome. Alcove models are very popular with families with children, as the motorhomes are spacious and have several sleeping and seating areas.


Campervan offers for dog owners in Málaga
Whether it's a campervan or a classic motorhome, there are now several rental companies in Málaga that allow pets in their vehicles. In the CamperDays search, you can easily search for suitable offers using the "Pets allowed" filter.


Campsites in Málaga
Carretera el Peñoncillo
29770, Torrox
Spain

Camino Zarzalón 45
29570, Cártama
Spain
A-369 km 6.200
29400, Ronda
Spain

Avenida Príncipe de Asturias
11300, La Línea de la Concepción
Spain
FAQ - the most frequently asked questions about campervan hire in Malaga
A driving licence that has been issued in the EU will be enough to rent a vehicle in Malaga.

Yes, the main driver has to own a credit card in order to pay for the deposit.

Most rental companies in Malaga allow for pets in their campervans. If you wish to learn more, you can check the rental conditions.

Yes, you can cross borders without notifying the authorities, but you need to inform the rental company.

Never camp wild as it is forbidden in Spain.

Usually, campervan hire companies in Malaga require drivers to be 25. For more information, check the rental conditions.

Certainly, you can travel with a baby in case of most campervan hire companies in Malaga.
More than 700 locations worldwide
Worldwide campervan rental
Compare the prices for different campervans, locations, and dates in our price comparison tool and find the most affordable option for your trip.
We will help you find the perfect campervan for your trip

Our partners are available across the globe at more than 700 locations

We guarantee clear pricing and 100% transparency