Filter
4 Offers
for your holiday in Cork
Urban Plus
McRent4.5/574 km from Cork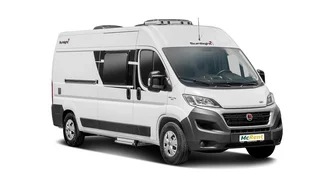 +9
2 adults
Manual
Diesel
Kitchen
Unlimited kilometres
1 beds
AC
Shower/WC
€1,618.00
 / 
€115.57

 per night
Compact Plus
McRent4.5/574 km from Cork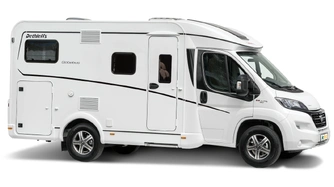 +7
2 adults
Manual
Diesel
Kitchen
Unlimited kilometres
2 beds
AC
Shower/WC
€1,688.00
 / 
€120.57

 per night
Family Standard
McRent4.5/574 km from Cork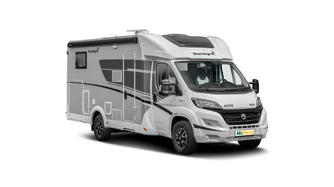 +11
4 adults
Manual
Diesel
Kitchen
Unlimited kilometres
3 beds
AC
Shower/WC
€1,758.00
 / 
€125.57

 per night
Family Plus
McRent4.5/574 km from Cork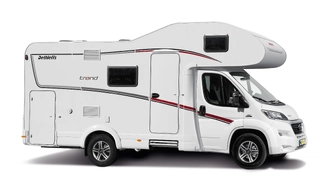 +12
4 adults/2 children
Manual
Diesel
Kitchen
Unlimited kilometres
4 beds
AC
Shower/WC
€1,828.00
 / 
€130.57

 per night
More than 300 locations worldwide
Worldwide campervan rental
Experience an Alaskan winter, explore the Australian Outback or a road trip on Route 66 –
renting a campervan is the best way to travel any part of the world! Discover
the ideal starting point for your holiday at our international locations. At
CamperDays you can rent a campervan from the USA, Canada, Australia, New Zealand, and many other destinations.
Internationally, we work with many well-established providers who rent out
campervans/motorhomes: from Cruise America and Road Bear RV, who are well-known
U.S. rental companies, to Jucy, whose core business is Australia and New
Zealand, and Apollo, which is a global company with lots of locations in Europe,
Australia and New Zealand.
Discover gorgeous cities, sunny Mediterranean beaches, deep green forests, and endless mountain ranges across Europe. With an RV, you are the master of your own destiny. Whether you want to visit multiple countries or linger around in one area for a longer period,
having a motorhome at your disposal gives you plenty of choices.
Compare the prices for different campervans, locations, and dates in our price comparison tool and find the most affordable option for your trip.
You don't have to go far to have an amazing motorhome holiday. The UK, with its diverse regions, is an ideal destination to travel to with a campervan.
Explore the gorgeous Scottish Highlands and the numerous castles spread across the UK. Get into nature on a multi-day hike in the national parks. Admire the history and architecture in the age-old cities. Or simply combine all of the above on a camper trip of a lifetime!