17 offers
for your holiday in Dublin
Bunk Campers Nomad
Bunk Campers5(1 Reviews)8 km from Dublin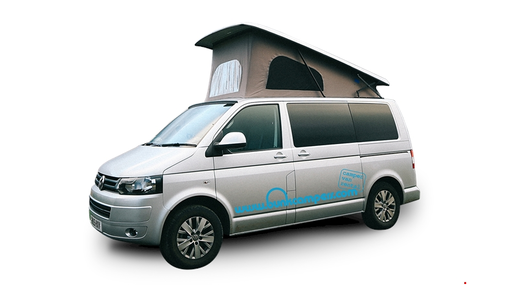 +7
2 adults/2 children
Manual
Diesel
Kitchen
Unlimited miles
2 beds
AC
€1,277.00
 / 
€91.21

 per night
Bunk Campers Aero
Bunk Campers5(1 Reviews)8 km from Dublin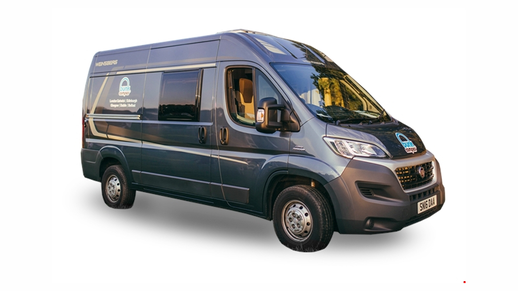 +8
2 adults
Manual
Diesel
Kitchen
Unlimited miles
1 beds
AC
Shower/WC
Pets allowed
€1,351.00
 / 
€96.50

 per night
Family Standard
McRent4.5(33 Reviews)8 km from Dublin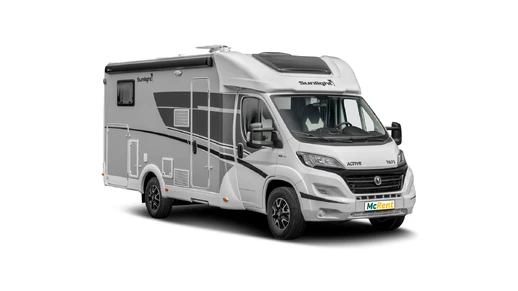 +10
4 adults
Manual
Diesel
Kitchen
Unlimited kilometres
3 beds
AC
Shower/WC
€1,419.00
 / 
€101.36

 per night
Family Plus
McRent4.5(33 Reviews)8 km from Dublin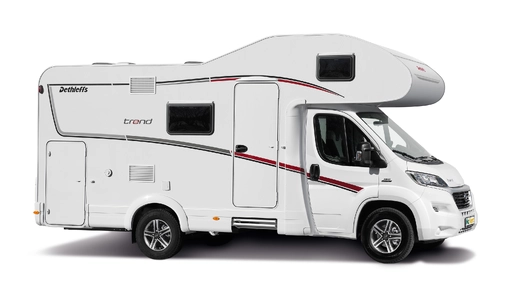 +11
3 adults/2 children
Manual
Diesel
Kitchen
Unlimited kilometres
4 beds
AC
Shower/WC
€1,483.00
 / 
€105.93

 per night
Duo
Apollo4.1(23 Reviews)8 km from Dublin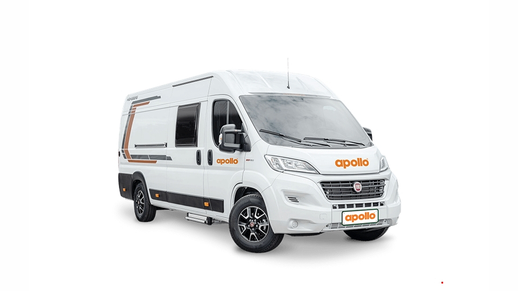 +7
2 adults
Manual
Diesel
Kitchen
Unlimited kilometres
1 beds
AC
Shower/WC
€1,483.00
 / 
€105.93

 per night
Bunk Campers Aero Plus
Bunk Campers5(1 Reviews)8 km from Dublin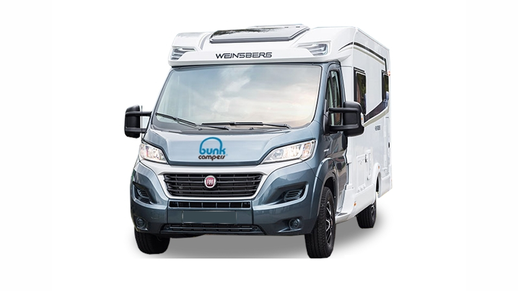 +7
2 adults
Manual
Diesel
Kitchen
Unlimited miles
2 beds
AC
Shower/WC
Pets allowed
€1,494.00
 / 
€106.71

 per night
Bunk Campers Vista
Bunk Campers5(1 Reviews)8 km from Dublin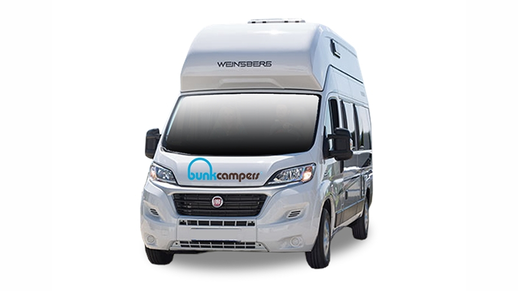 +10
4 adults
Manual
Diesel
Kitchen
Unlimited miles
2 beds
AC
Shower/WC
Pets allowed
€1,563.00
 / 
€111.64

 per night
Bunk Campers Vista Plus
Bunk Campers5(1 Reviews)8 km from Dublin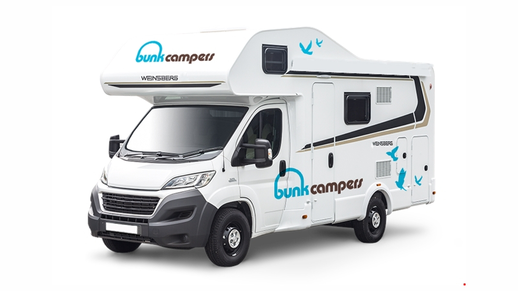 +7
4 adults
Manual
Diesel
Kitchen
Unlimited miles
2 beds
AC
Shower/WC
Pets allowed
€1,563.00
 / 
€111.64

 per night
Duo Plus
Apollo4.1(23 Reviews)8 km from Dublin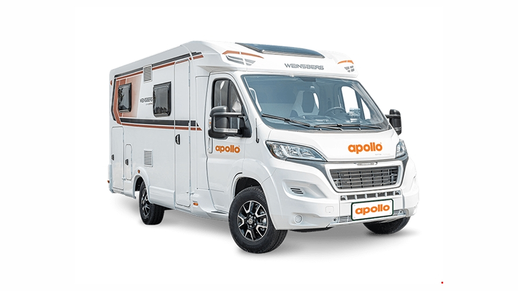 +8
2 adults
Manual
Diesel
Kitchen
Unlimited kilometres
1 beds
AC
Shower/WC
€1,620.00
 / 
€115.71

 per night
Bunk Campers Europa
Bunk Campers5(1 Reviews)8 km from Dublin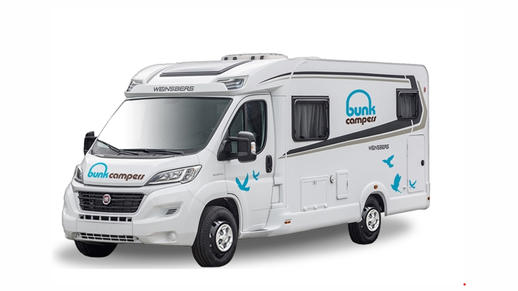 +11
4 adults
Diesel
Kitchen
Unlimited miles
2 beds
AC
Shower/WC
Pets allowed
€1,633.00
 / 
€116.64

 per night
Bunk Campers Grande
Bunk Campers5(1 Reviews)8 km from Dublin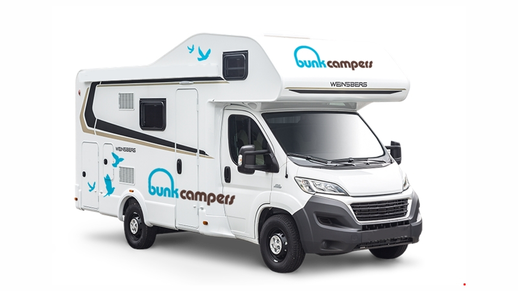 +7
6 adults
Diesel
Kitchen
Unlimited miles
4 beds
AC
Shower/WC
Pets allowed
€1,711.00
 / 
€122.21

 per night
Voyager
Apollo4.1(23 Reviews)8 km from Dublin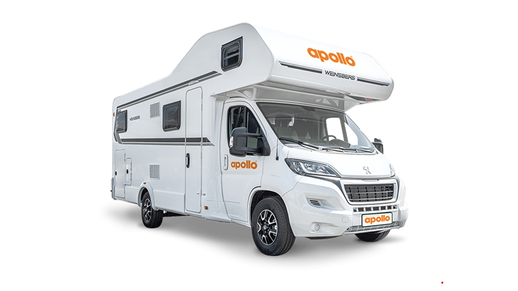 +11
6 adults
Manual
Diesel
Kitchen
Unlimited kilometres
4 beds
AC
Shower/WC
€1,766.00
 / 
€126.14

 per night
Traveller
Apollo4.1(23 Reviews)8 km from Dublin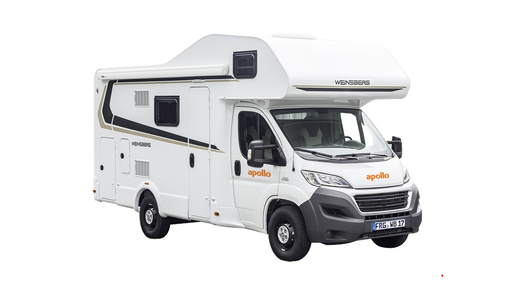 +8
4 adults
Manual
Diesel
Kitchen
Unlimited kilometres
2 beds
AC
Shower/WC
€1,767.00
 / 
€126.21

 per night
Traveller Plus
Apollo4.1(23 Reviews)8 km from Dublin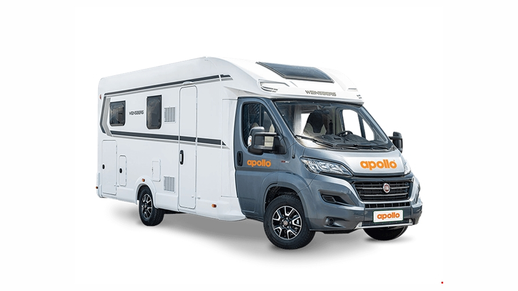 +11
4 adults
Manual
Diesel
Kitchen
Unlimited kilometres
2 beds
AC
Shower/WC
€1,767.00
 / 
€126.21

 per night
Explorer
Apollo4.1(23 Reviews)8 km from Dublin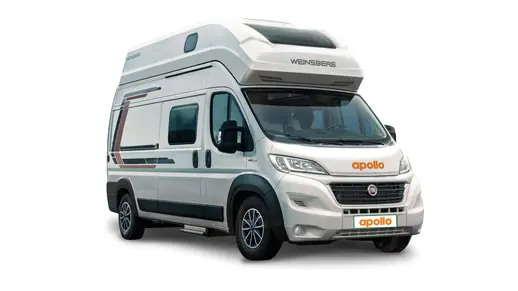 +9
2 adults/2 children
Manual
Diesel
Kitchen
Unlimited kilometres
2 beds
AC
Shower/WC
€1,767.00
 / 
€126.21

 per night
Baroudeur California
Blacksheep3(1 Reviews)8 km from Dublin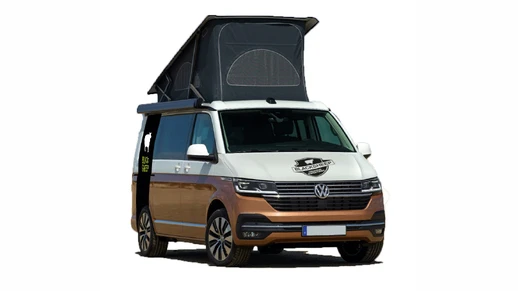 +6
2 adults/2 children
Diesel
Kitchen
200 kilometres per day incl.
2 beds
AC
€1,860.00
 / 
€132.86

 per night
Explorer Pop-up
Blacksheep3(1 Reviews)8 km from Dublin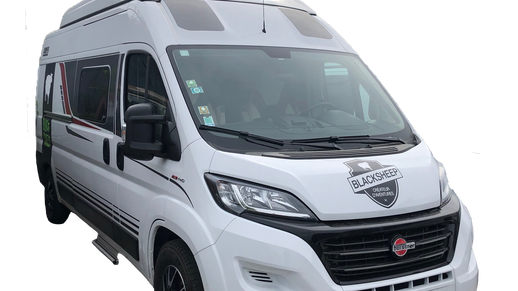 +6
4 adults
Diesel
Kitchen
200 kilometres per day incl.
2 beds
AC
Shower/WC
€2,130.00
 / 
€152.14

 per night
Reviews Overview
CamperDays stands for transparency! That's why we give every customer the opportunity to share their experiences with other customers after their campervan trip.
Further offers in Ireland: The most popular rental locations
Should you book a campervan early in Dublin?
Owing to its stunning landmarks, beautiful castles, green hills, and a rugged coastline, Ireland is a promise of thrilling family holidays. In order to ensure yourself freedom of choice in terms of Ireland's most exciting sights, it is worth renting a campervan. One of the many convenient places in Ireland to rent a vehicle is the Irish capital, Dublin. The period of time characterised by the highest demand in this city is between May and September. Adventurers who would like to rent a vehicle in Dublin will have to pay an average of 140.36 euros per day. Prices are usually influenced by the length of your trip and the exact time when you are placing your reservation. In order to benefit from the most affordable deals, you should book a vehicle almost 4 months in advance. Early birds get ahead of other potential competitors and enjoy the widest choice of top-notch vehicles.
You are still unsure about the type of campervan that you would like to choose for your trip? No worries, the CamperDays customer service department is full of experts who will answer all your questions and give you a few tips concerning the vehicle make and the available rental companies. CamperDays will provide you with a lot of flexibility, as all reservation changes are free of charge.
Independent travelling in a motorhome is perfect for free spirits who would like to plan their holidays without spending too much time and effort on finding affordable flights, an appropriate car rental company, or accommodation options on the way. Your RV will be all you need. The average travel time when renting a campervan in Dublin is 26 days.
Renting a campervan in Dublin
Dublin is a vibrant city right in the heart of Ireland and with its long history and unique culture, it has something for everyone to explore. There are plenty of cheap flights available from the UK which makes Dublin a fantastic choice for a long weekend. [1] Renting a campervan gives you the flexibility to explore Dublin and the surrounding areas. It is also a great place to start and end an exciting holiday in Ireland.
You can explore the older parts of the city, for example, Ha'Penny Bridge or Dublin Castle or visit the iconic Dublin hot spots The Temple Bar and the Guinness Factory. Time spent immersing yourself in this beautiful Irish city will enrich your life and give you stories to tell your friends.
Our partners
Pick-up locations in Dublin and nearby
We need your consent to load the Google Maps service!
We use Google Maps to embed content that may collect data about your activity. Please review the details and accept the service to see this content.
Stations near Dublin
Bunk Campers
Advance Business Park, Old Airport Rd
null Ireland
McRent
Collinstown Business Park
K67 C7D0 Ireland
Blacksheep
Paddy Shanahan Cars
K67 C5F3 Ireland
Apollo
Unit 7B, Advance Business Park, Old Airport Rd
null Ireland
Do You Have Any Questions About Renting a Motorhome?
Would you like to enquire about a motorhome or do you need further information before making a booking? You can contact us without obligation either from Monday to Friday 8am - 4pm by phone or at any time via our online contact form.
Tips on visiting Dublin
Going on a campervan holiday to Dublin is an excellent way to be flexible and see as many sights as possible. The demand during the summer months is considerably higher, therefore, it is recommended to book several months in advance. Booking early gives you the flexibility to choose a campervan, which is best suited to your needs. In addition, it also gives you the best chance of getting a cheaper daily rate with savings of up to £75.
Campervan offers for couples in Dublin
For a romantic trip for two exploring Dublin and other cities nearby, a smaller motorhome is just right. Discover our selection of vehicles for two people and explore together.


Campervan offers for families in Dublin
If you want to go on a family camping holiday in Dublin, we recommend a large motorhome. Alcove models are very popular with families with children, as the motorhomes are spacious and have several sleeping and seating areas.


Campervan offers for dog owners in Dublin
Whether it's a campervan or a classic motorhome, there are now several rental companies in Dublin that allow pets in their vehicles. In the CamperDays search, you can easily search for suitable offers using the "Pets allowed" filter.


The unmissable parts of Dublin
There are many things to do in Ireland's largest city. Dublin is home to some of the oldest establishments in the world.
Dublin Zoo
It is situated in Phoenix Park in Dublin. It is easily accessible and there is a car park at the cricket grounds opposite the zoo.

Entry fee costs €21 for adults and if you book online in advance, you can save 15%.

See over 400 rare, exotic and endangered species from all over the world in as close to a natural habitat as possible.
Visit The Guinness Storehouse Factory
Take a self-guided or guided tour of the factory starting from €26/pp.

Enjoy a pint of Guinness or a non-alcoholic drink in the Gravity Bar.

Explore all 7 floors full of activities including a museum about the founder Arthur Guinness.

Learn how to pour a pint of Guinness from the experts!
Visit The Temple Bar
Taste one (or several) of the 450 types of Whiskey on sale: the largest collection in Ireland.

Experience one of the busiest pubs in Dublin full of tourists and locals.

Check their website to see what bands are playing.
Learn about Dublin's History at the Little Museum of Dublin
Take a guided tour for as little as €8.

This compact Museum is full of history and stories jam-packed in an elegant Georgian townhouse.

Visit the website to view the current exhibitions.

Are you a music fan? Visit a room dedicated to the 40-year history of U2.
Walk around Dublin Castle
Book a self-guided or guided tour from €8 p/person. Open 7 days a week including bank holidays.

Book up to 7 days in advance and choose a time slot, however, you will need around one hour for your visit.

Experience the history of this 800-year-old castle.

Check the website to view the current exhibitions.
Popular events in Dublin
St Patrick's Day (March): St Patrick's Day is celebrated all over the world on the 17th of March, but there is no better place to celebrate it than Dublin. Dublin is packed full of events, which take place over several days and a lot of them are free. Watch the parade pass through the city and enjoy the upbeat atmosphere where up to 750,000 people are celebrating this public holiday.
Rugby Six Nations (October - November): since 1882 the 'home nations' of England, Ireland, Scotland, and Wales have competed in the rugby union championships. In the last 20 years, the event has expanded to include France and Italy and is now known as the Six Nations. Experience one of the oldest competitions at the Aviva Stadium in Dublin.
Taste of Dublin Food Festival (June): the taste of Dublin is a 4-day festival situated in the Iveagh Gardens in central Dublin. It features foods from the best local restaurants along with signature dishes made by top-class international chefs.
Dublin Farmers Market (April-Sept): every Thursday at Emerald Glen Park you can experience the farmers' market. Buy local fresh produce, baked goods, pasta, honey, nuts and more direct from the producers. Between June and August from 8 pm you can enjoy the Summer Concert Series, where local bands play at the Emerald Glen Amphitheatre.

Campsites in Dublin
Camac Valley Tourist Caravan & Camping Park
22 Green Isle Rd, Kingswood
Clondalkin, Co. Dublin, D22 DR60

Island View Caravan Park
Corballis
Donabate, Co. Dublin
Beach View Caravan Park
The, New Rd, Balcarrick
Donabate, Co. Dublin

Lynders Mobile Home Park
Quay Rd, Quay, Portrane
Co. Dublin, K36 V326
Questions and Answers
The most frequently asked questions about a camper holiday in Dublin
Wild camping in Ireland is not allowed, however, there are plenty of highly-rated campsites in and around Dublin.

There are many park-and-ride car parks but beware that some have height restrictions, so check online beforehand. The most reliable way to park and visit the city is to stay at one of the many campsites on the outskirts and get public transport into the centre. Prices range from about €30-40 per night.

The UK and Ireland are both part of the Common Travel Area, which means that UK citizens can travel freely to Ireland. It is recommended to take your passport with you as a form of identification. Your UK driver's license is valid in Ireland with the same category restrictions. Check with your rental company about licensing.

You should allow about 3 days in Dublin, this would be enough time to see the main attractions.
More than 700 locations worldwide
Worldwide campervan rental
Compare the prices for different campervans, locations, and dates in our price comparison tool and find the most affordable option for your trip.
We will help you find the perfect campervan for your trip

Our partners are available across the globe at more than 700 locations

We guarantee clear pricing and 100% transparency